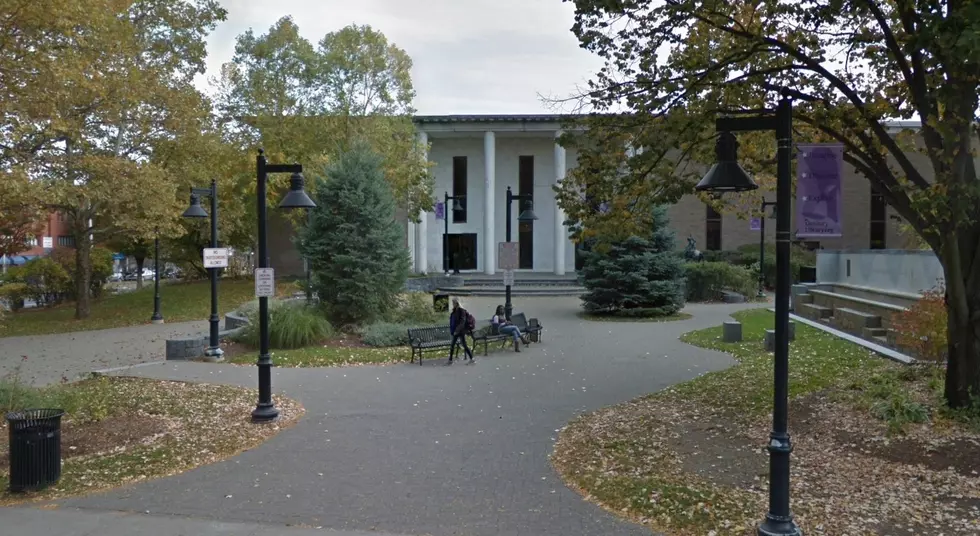 Danbury Library Announces Reopening After 1 Year of Closure
Google
It's been a good week for the easing of some of the COVID restrictions in the Greater Danbury area and we just got some more good news that you might want to hear about.
Just a couple of days ago, Danbury Hospital announced that they were easing patient visitor restrictions due to COVID and they're now allowing loved ones to accompany and visit patients in both Danbury and New Milford Hospitals. News is just coming out right now that a very popular public building, the Danbury Library on Main Street, is going to reopen to the public after exactly a year of pandemic closure.
The Danbury Library shut it's doors to visitors exactly a year ago due to the COVID-19 pandemic, and today, on that one year anniversary, they've announced that they're opening their doors again on Monday, March 22, 2021. The Library's Main Floor and the Junior Library, which has recently been renovated, will be fully reopened for browsing with no appointment required. The Library is also going to open the Music, Movies and Language Center. There will still be appointments necessary for the one-hour, once per day computer sessions. Curbside pickup will still be available. The Public restrooms, meeting space, study pods, and sitting areas are still unavailable at this time.
The Danbury Library is asking for the safety of all of it's visitors and staff that you use a mask to cover your nose and mouth and practice social-distancing while in the building.
Salute to Heroes Parade through Danbury
Salute to Heroes Parade through Danbury