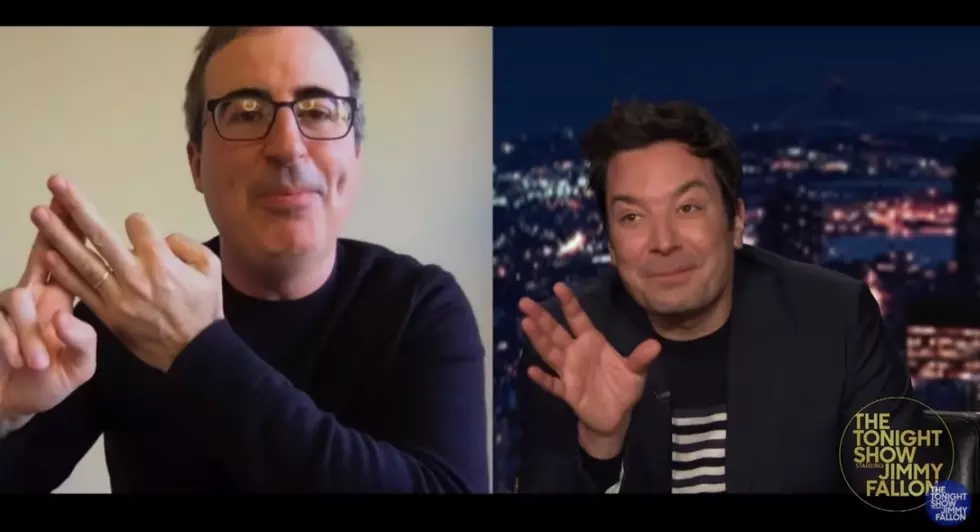 John Oliver Talks Danbury Sewage Plant on Tonight Show With Jimmy Fallon
YouTube Video Image
I'm sure everyone remembers the epic Danbury Sewage Plant feud between HBO's Last Week Tonight host John Oliver and former Danbury Mayor Mark Boughton.
It was definitely a feud that captured the imagination of people all over the state of Connecticut and the country, and especially for the people in Danbury. After a number of weeks where the two, Mayor Mark and John Oliver, went back and forth, it was finally settled that the city would name the sewage plant after John Oliver. In return, the HBO host made a very generous charitable donation to the city.
Well, the topic came up again the other night when John Oliver appeared on the Tonight Show with Jimmy Fallon.
Their conversation touched on many of the current topics that are in the news, then as they began to talk about Oliver's charitable donations, the sewage plant reared its head again.
According to ctpost.com, the interview lasted almost eight minutes, but towards the end the topic turned to the sewage plant and we also learned that Fallon was a big fan of the sewage plant feud.
I think what we were really doing was money laundering HBO's production budget to food banks over the past year. Each week, we were trying to come up with different ways to force a donation to a food bank. Sell us this painting. Name your own sewage plant after me.

The sewage plant was the best, Fallon interjected.
If you missed the interview, you can catch it here. The sewage plant reference starts at the 6:14 mark of the video.
10 Phrases Only People From CT Understand