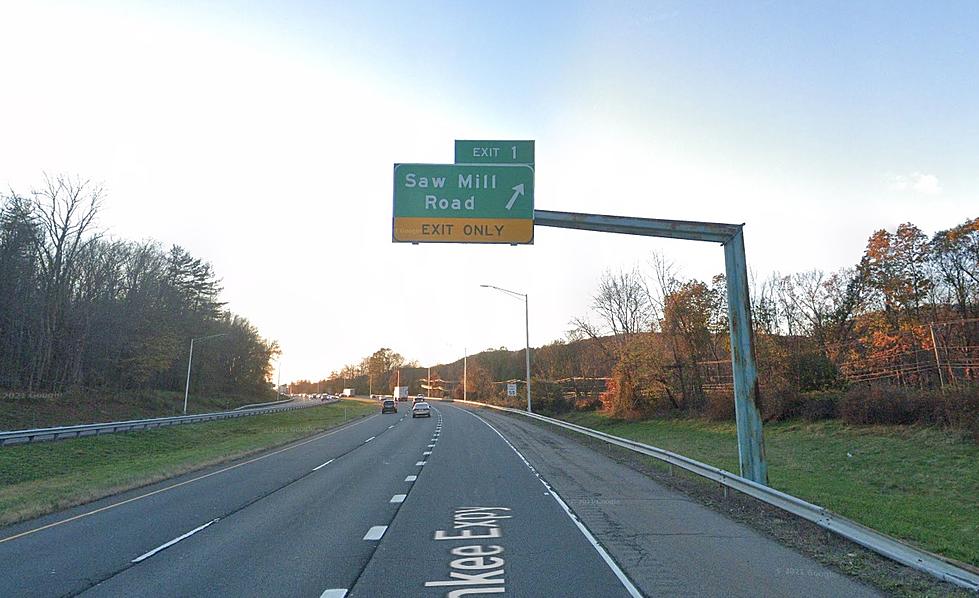 Connecticut State Police Seek Witnesses to Serious 4-Vehicle Crash on I-84 in Danbury
Google
If you were traveling along I-84 in Danbury yesterday afternoon (Monday, November 8, 2021) at around 2:15 PM, the Connecticut State Police - Troop A in Southbury would like to speak with you, especially if you witnessed a serious 4-vehicle crash that occurred around that time.
According to a post from CSP News.org, a 2011 Volvo Cascadia was traveling on I-84 Westbound in the area of Exit 1 - Saw Mill Road in Danbury. The 2011 Volvo Cascadia  was traveling in the right lane. Three vehicles were behind Jimenez' vehicle - a Volvo XC40, a 2006 Nissan Pathfinder, and a 2018 Freightliner.
According to the report, the four vehicles were traveling Westbound on I-84 when the traffic in front of them slowed for congestion. The 2018 Freightliner collided into the read of the 2006 Nissan Pathfinder, forcing the Pathfinder off the roadway, where it rolled down the right shoulder embankment, and finally came stopped up against a tree.
The Freightliner continued forward, and struck the back of the Volvo XC40, which in turn struck the back of the 2011 Volvo Cascadia.
3 people suffered minor injuries in the 4 vehicle collision, but Reyna Navidad, 41, of Mahopac, NY, a passenger in the 2006 Pathfinder, suffered suspected serious, life-threatening injuries.
The Connecticut State Police - Troop A - Southbury are requesting the public's assistance in their investigation. Any witnesses to the collision, or if you have any information in regards to the investigation, are being asked to contact Trooper Albohn #927 at the CT State Police Troop A barracks, located at 90 Lakeside Road in Southbury, or call 203-267-2200.
Examine One of Danbury's Most Disorganized + Dangerous Turns
Nothing to see here just an impossible turn, setup in a nonsensical fashion that leads to chaos and confusion behind the wheel in the Hat City. Danbury residents are infamous for their complaints about our roadways because there is plenty to complain about. I'd like to add to that long and distinguished list by pointing out a disastrous turn Downtown. Let us examine one of Danbury's Most Disorganized + Dangerous turns.
Tractor-Trailer Crashes on Interstate 95
10 Wild But True Facts About CT Roads + Motorists
Each year, the average American spends
54 hours a year
in traffic. We are out on the roads so often we are bound to learn a few things about the roads themselves and our fellow drivers but there are some things many of us will miss. Here are some wild but true facts about Connecticut's roads and motorists that you may not know.