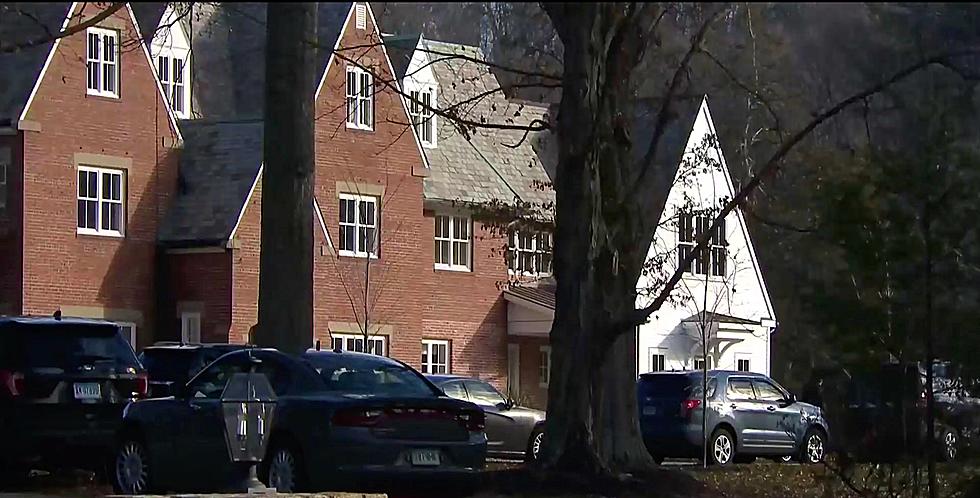 Connecticut State Police Reportedly Call In Excavator to Fotis Dulos Property
Dulos Property in Farmington - WNBC - CT YouTube Video
Even after a year and a half, the search for Jennifer Dulos continues with a new development.
Enter your number to get our free mobile app
WNBC CT has reported that Connecticut State Police called for an excavator at a Farmington property once owned by Fotis Dulos. Police told the media they "we're following up on old leads." An expert in ground-penetrating radar, Bob Perry, was brought in by police to search the area. Perry is known around the world as "The Bone Finder". Perry was interviewed by WNBC CT.
After the excavator had left, a septic truck pulled onto the property. According to a WFSB news report, the driver and three detectives were looking into the septic tank. Police would not give reporters any information about what, if anything, they discovered.    
Jennifer and Fotis Dulos were married in 2004 and filed for divorce in 2017. They had five children. After filing for divorce, Jennifer claimed that her husband exhibited "irrational, unsafe, bullying, threatening and controlling behavior," saying, "I know he will retaliate by trying to harm me in some way."
Jennifer was last seen on May 24, 2019 as she was dropping her kids off at school. Her 2017 black Chevrolet Suburban was found near Waveny Park in New Canaan. Fotis continually maintained his innocence but was charged with murder on January 7, 2020. He died by suicide on January 30 after being found in his garage by police officers. Dulos allegedly left a suicide note obtained by an ABC News source saying,
I refuse to spend even an hour more in jail for something I had NOTHING to do with.
To read the in-depth article about the timeline of the Jennifer and Fotis Dulos case, click on abcnews.go.com.
For Sale: The CT Home of Jennifer and Fotis Dulos