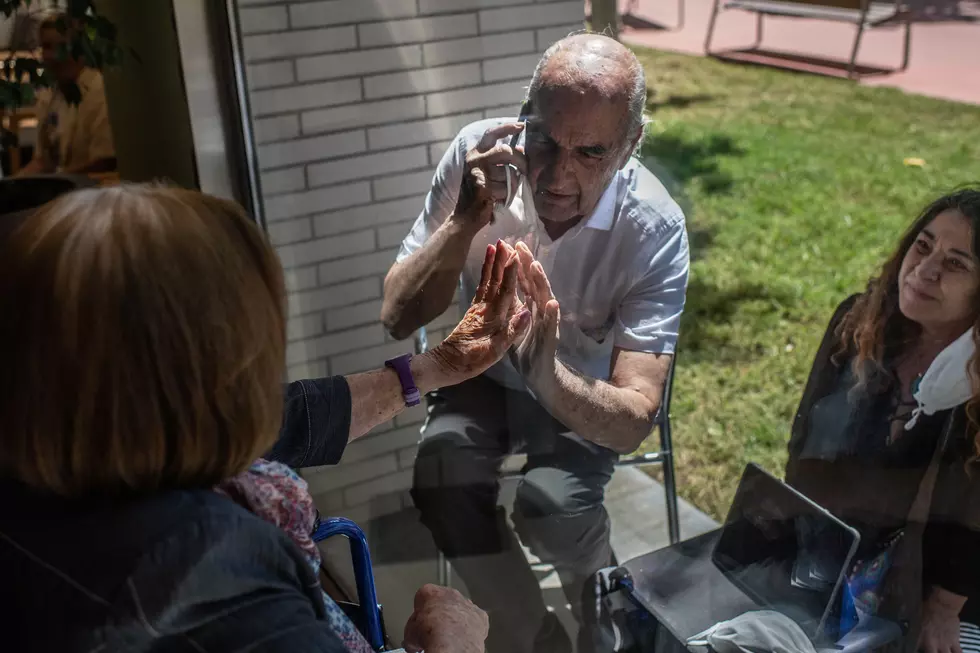 CT Families of Nursing Home Residents Lobby for Visits
Getty Images
Three months have gone by where family members of loved ones in nursing homes haven't been able to visit in-person.
Enter your number to get our free mobile app
Nursing homes have been in lockdown since mid-March, and both residents and their loved ones who usually come to visit regularly are desperate for in-person visits. Many have read stories in various media outlets or spotted a YouTube video or two showing how family members have found creative methods to visit from outside their loved one's window.
From the website, ctinsider.com comes a story about Maria, whose mom is in a long term care facility in Trumbull. Maria can video chat with her mom, who is 91 and has dementia, but since she's on the fifth floor, she hasn't been able to see her mom face to face for three months.
According to a May 27 article on aarp.org, the federal government has issued reopening protocol, but unfortunately, more time will be needed before they can adequately be put into place.
The Centers for Medicare and Medicaid Services (CMMS) has been advising nursing homes to deny access to visitors until the facility has gone 28 days without a new COVID-19 case. According to the website, portal.ct.gov, Governor Lamont issued an executive order on June 1 that states,
There shall be a program of mandatory testing of COVID-19 of the staff of private and municipal nursing homes facilities, managed residential communities, and assisted living services.
During an interview with Hearst Connecticut Media on Friday, May 29, Lamont couldn't give a definitive clarification when family members are able to visit with their loved ones inside the nursing home. But he did say it might not be until September.
Solute To Hero Parade through Danbury