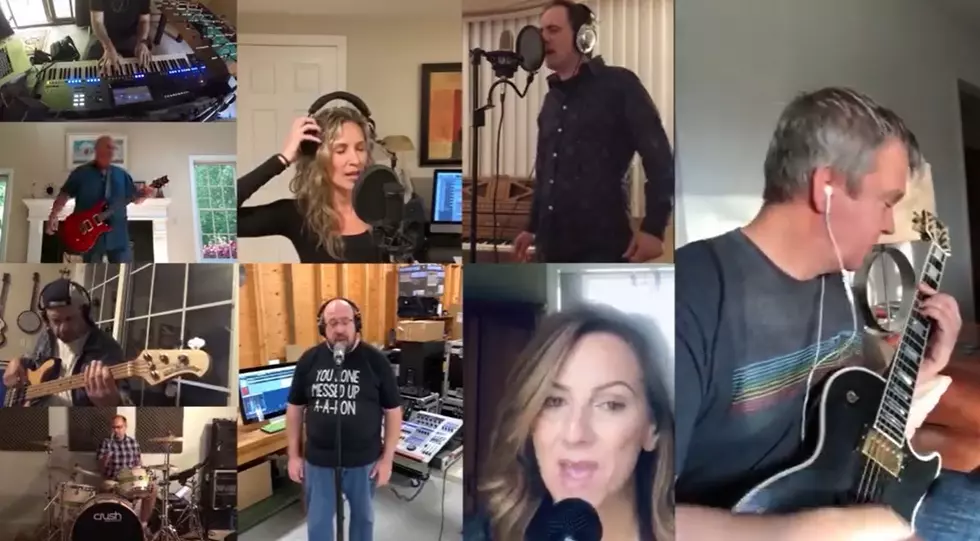 Connecticut Bands Remake 'We Are The World' for Charity
Facebook Screen Shot
The restaurant industry has been especially hard hit by the shutdown. Even with outdoor dining, and indoor dining coming soon, restaurants have been forced to adapt drastically, with many employees out of work. Bars are still shut down.
That shutdown has a trickle down effect to entertainers who perform in restaurants and bars. There are a lot of talented musicians sitting on the sidelines waiting for a chance to get back to work. One band along with many of their friends decided to do something about it.
The CT band Shameless posted a video to their Facebook page this morning, featuring their members as well as friends from many CT Rock and Country bands remaking the iconic 1985 charity song, "We Are The World."
Also featured in the video, which was recorded virtually, are members of BlindDrive, the Clix, the Retromaniacs, Simple Jim, Superhero, Roadside Poets, Nashville Drive, the Metal Project, the Pop Rocks, Mia and the Riff, Kick, Bliss, Darik and the Funbags, Hazzard County, Wheeler, the Heavy Hitters, Badboy, Halen, No Strings Attached, and Hype.
Unlike the 1985 video, which had the biggest pop stars of the 80's together in one studio, the CT version was recorded and video'd separately, in band members' living rooms, home studios, garages, and even on the beach. It's embedded below and really well done. Great job by all, with especially spot-on Willie Nelson, Steve Perry and Cyndi Lauper vocals.
Shameless suggests that if you enjoy the video and are moved to do so, please make a donation to the CT Hospitality Relief Fund. The fund is a 501(c)(3) which provides immediate emergency funds to hospitality workers.
Kudos to all involved in the project, and we hope to see you out in a club soon.
Enter your number to get our free mobile app
5 Greater Danbury Bars I'll Meet You At When This Is All Over