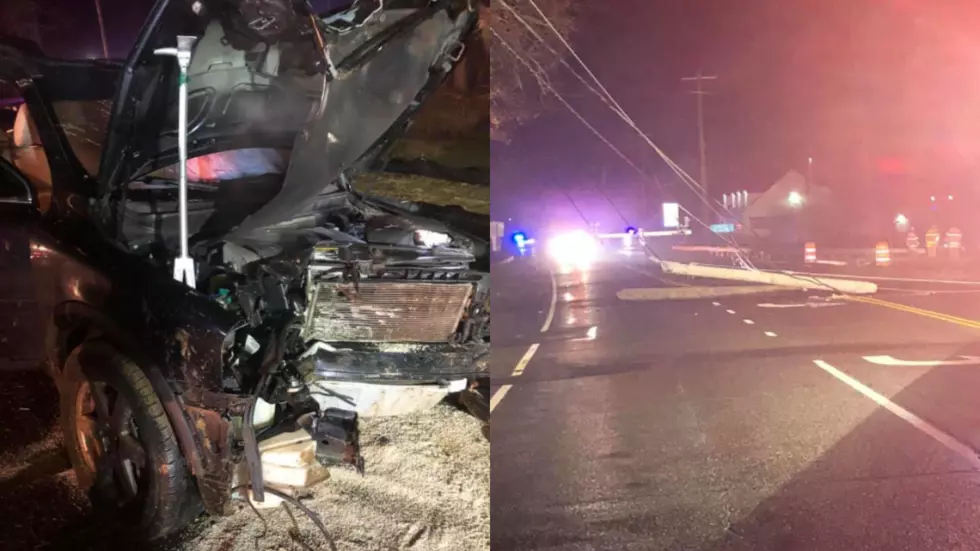 Crash in Brookfield Takes Down Two Utility Poles on Federal Road
Brookfield Volunteer Fire Company
A section of Federal Road in Brookfield was closed for several hours on Friday night (December 27) after a crash reportedly brought down two utility poles and a number of power lines.
According to the Brookfield Police Department, the crash happened in the later hours of Friday evening, causing an emergency road closure throughout most of the night.
Police said the stretch of Federal Road between Elbow Hill Road and Route 133 was open in both directions as of 7:45 AM, and in the hours since, crews from Eversource have been working in the area to make the proper repairs to the poles and lines that were damaged.
The BPD asks that drivers use caution when traveling in the area.
As of this writing, no further information regarding the crash or the person(s) involved has been provided, but the gallery below shows some photos from the scene as they were posted by the Brookfield Volunteer Fire Department: