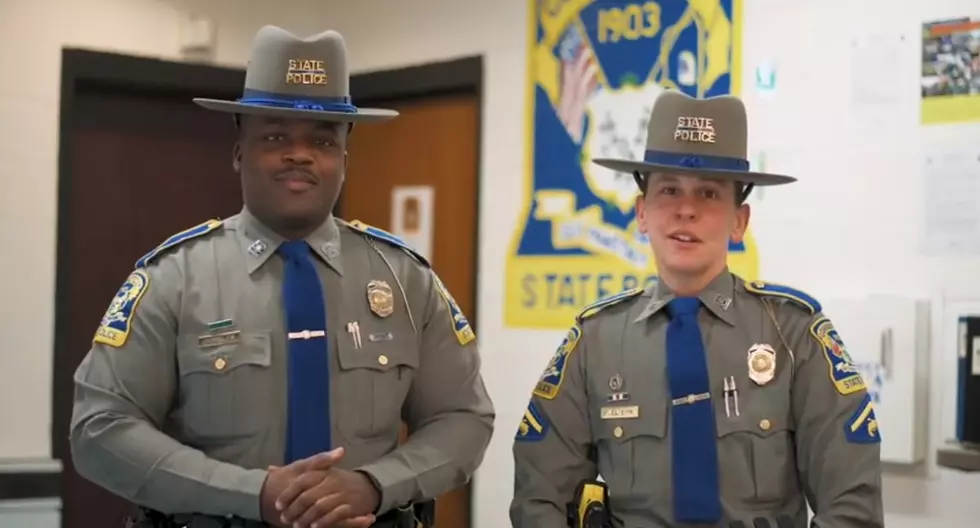 Connecticut State Troopers Issue a Special Message For Holiday Travelers
Ct State Police Video Image
With the Thanksgiving Weekend here, the Connecticut State Police have gotten behind the camera to get a message to all those who will be hitting the road this holiday. Also, we're going to fill you in on the best and worst times to travel.
For many people, cooking the turkey correctly or dodging political arguments with family members aren't the most stressful parts of Thanksgiving. It's having to share the road with millions of other travelers on the way to Thanksgiving dinner.
The numbers are astronomical. More than 48.5 million people will travel on the roads between Wednesday and Sunday -- that's up five percent from last year's numbers.
So when are the best and worst times to travel this weekend? According to google trends, one of the worst times to travel is Wednesday, the day before Thanksgiving, when congestion peaks between 3 PM and 4 PM. The best time to travel is also Wednesday, but you better get ready to leave early, before 4 AM.
The worst time for after Thanksgiving travel is obviously Sunday afternoon when just about everyone will be heading home. The best time for heading back is actually early on Friday or Saturday morning before 6 AM. If you plan on staying until Sunday, then set your alarm to get up very early, and try and get a 4 or 5 AM start.
No matter how you're traveling, we want you to have a happy yet safe Thanksgiving, and please drive carefully.
Enter your number to get our mobile branded app