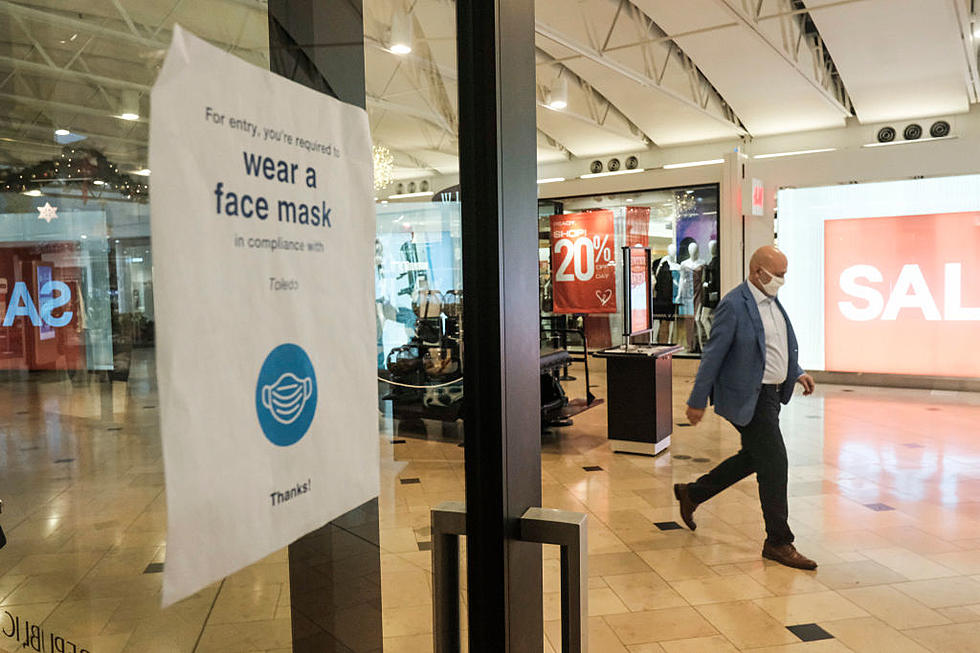 Connecticut Releases Guidance To Business Owners In New Normal
(Photo by Matthew Hatcher/Getty Images)
Now that the mask mandate has been lifted, that doesn't mean that the state still doesn't have some rules it would like businesses to observe.
So as of May 19, if you're vaccinated, you can ditch the mask, but don't put it away too fast. The Connecticut Department of Public Health has some new recommendations that it would like businesses and event operators to follow. These new guidelines are recommended, not required, but are being issued for the safety of the businesses staff and customers. Here are some of the suggested guidance:
Business owners are asked by state officials to require their employees to wear a mask if they are not vaccinated, and cannot keep a social distance from customers or other staff members.
The State Department of Public Health is also asking business owners to continue with cleaning, disinfecting, and ventilation guidance set originally by the CDC.
The Department is also asking business owners and live event planners to consider having a mask mandate for people attending large indoor and outdoor events, including private gatherings. This is especially important if the venue is not set up for proper social distancing, or where there will be people there who are unvaccinated along with those already vaccinated.
Businesses are also being advised to make sure their set to make it simple for customers to social distance.
Signage is also required to be posted at all businesses that requires unvaccinated customers to wear a mask.
Lastly, if there is a large outdoor event planned there should be a back up plan and an alternate location to be able to hold the event with reduced capacity indoors if the weather is bad.
All these updated guidelines are basically safety precautions to avoid situations that could lead to a COVID-19 super-spreader event. So if you're one of those totally vaccinated, in most places you will not need your mask, but in these certain situations you may have to keep that mask handy.
READ MORE: 10 free apps to help you get fit in our new normal