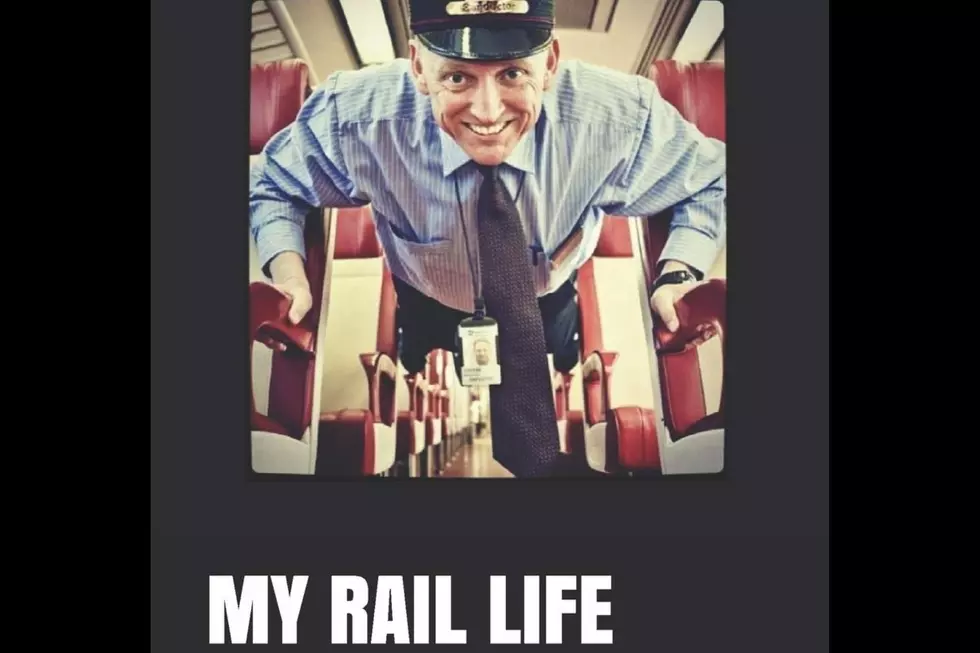 CT Train Conductor Writes Tell-All Book After 36-Year Career With Metro-North
Zandy Mangold
Michael Shaw spent 36 years as a conductor for Metro-North on the New Haven Line, and now he's got some great stories he wants you to read about in his new tell-all book titled "My Rail Life," and so far, it has a 5-star rating on Amazon.com.
Shaw's father also worked for the railroad, as do five of his siblings, according to ctinsider.com. As a Metro-North conductor, Michael Shaw was known by his passengers as friendly, outgoing, and downright funny during his tenure on the New Haven Line. To give you an example, in a section of his book, he told passengers on a sold-out train,
OK, folks. We're half way to Grand Central. It's time for everyone who's been seated to get up and give their seats to folks who've been standing.
Chapter 2 of his book is titled 'Rail Life,' which is about when his dad passed away and how devastated he felt. It also ended up kick-starting his 36-year career working at the railroad. In the book, Shaw writes about how his dad got home from a day of working on the New Haven Line and Michael, who was 18 at the time, was leaving for work; he told his dad goodbye and said, "Tell me you love me or I'm not leaving!" Here's what his dad said,
My dad was laughing and yelling, "Get off me, you asshole, and go to work!" He never said I love you, or goodbye, but I knew he did. It was the last time I would see him alive.
Throughout his 36 year career as a conductor, he turned in everything he ever found on the train, and that included an envelope filled with $400 in cash. If he found a briefcase or cellphone on the train, he was known to hand-deliver them to the owner's home the next day.  Shaw loved goofin' on his fellow railroad workers. One time he announced,
If you have any railroad questions or would like to take your picture with a real railroad engineer, come to the front of the train and say, "Hi. My name is Jerry and I love people.
Shaw's name is obviously not Jerry, and the real Jerry hates people. You can purchase 'My Rail Life' on Amazon.com. One reviewer said he couldn't stop laughing through 90 percent of the book.
CHECK THEM OUT: States With the Best and Worst Commutes