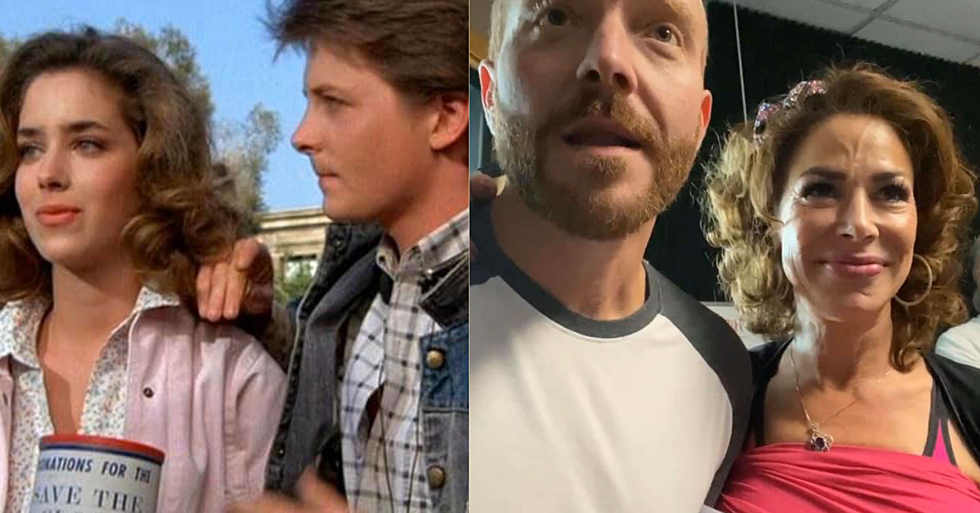 Claudia Wells 'Jennifer' From Back to the Future Does Famous Scene From the Movie With Ethan & Lou
Youtube/Lou's phone
Jennifer (Claudia Wells) joined Ethan & Lou to perform the famous 'phone number' scene from Back to the Future. Claudia plays "Jennifer," Lou plays "Marty," Ethan plays "Woman" and "Jennifer's Dad."
If you are a big fan of Claudia be sure to check her website for appearances and fan offers (for when things go back to normal). You can also get high end fashion for men at amazing prices when you are in the Los Angeles, CA area by vising her Armani Wells store in Studio City. Follow Claudia on Facebook @TheClaudiaWells on Instagram @theclaudiawells
Claudia is extremely sweet and we very much appreciate her taking the time to do it. I should have waited for COVID to kick before cashing this chip though. If she does not agree to do the scene in person for "been there done that" reasons, I blew my one chance at a kissing scene. It's probably for the best, If it was in person I'd mail in the acting and put all my effort into the kiss.
Enter your number to get our free mobile app
KEEP READING: Check out these totally awesome '80s toys