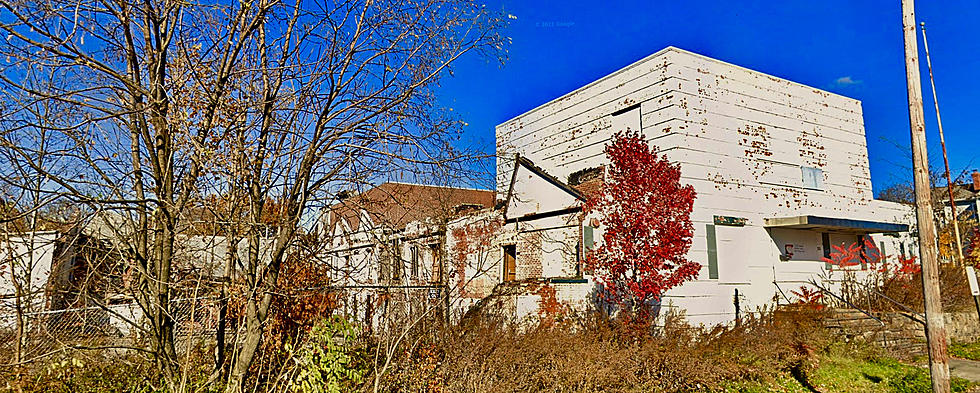 Buyer Shows Interest in Danbury's Abandoned Amphenol Property
Abandoned Amphenol Property on East Franklin Street - Google Instant Streetview
In September of 2019, I wrote an article titled "Danbury's Decrepit Amphenol Eyesore to Be Demolished" about the long-abandoned 2 1/2 acre piece of property at 33 East Franklin Street in Danbury that used to be an Amphenol factory.
The City of Danbury took ownership of the condemned property in 2019, intending to tear down the building and clean up the site, which never came to pass. Instead, the ground is contaminated with arsenic, mercury, and other remnants of the chemical products used during the factory's heyday.
According to News Times, the city is willing to sell the property, and an interested party may consider purchasing the East Franklin Street eyesore.
During Mark Boughton's administration, the plan was to tear down the building and construct public basketball courts, but the grounds were far too contaminated. Even after the environmental cleanup, current Mayor Joe Cavo said the interested party would not be able to use the property for recreation or a dog park.
In November 2019, cleanup began at the Danbury-owned old Mallory Hat Factory on Rose Hill Avenue, just five minutes away from the Amphenol property. The Women's Center purchased the property from the city for $1 to build a new women's shelter.
Danbury's Zombie Properties Are an Eerie Sight
A Look at the Most Expensive Homes in Danbury