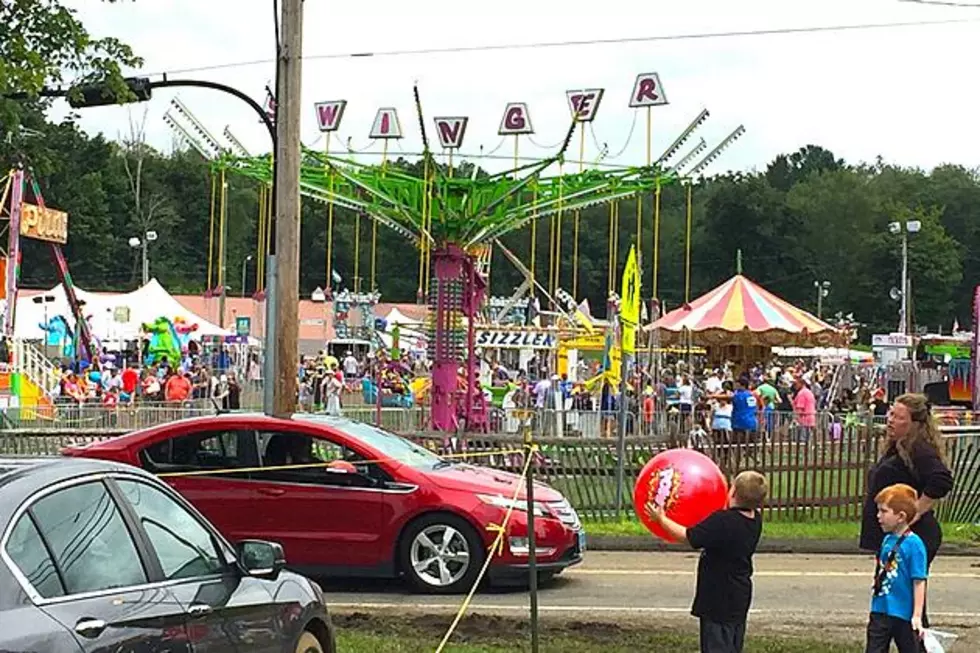 Bridgewater Fair Announces Its Return For 2022
Townsquare Danbury Image
It's just the news people wanted to hear. While we're freezing our you know what's off, the folks at the Bridgewater Fair made the big announcement on Monday.
It hasn't happened since before the pandemic hit, but it looks like if all goes well with the virus, this year the Bridgewater Fair will return with everything we've come to expect from the annual country fair.
For the last two years, 2020 and 2021, the Bridgewater Fair had to cancel due to coronavirus concerns, but as cases start to decline in recent weeks, the folks at the Bridgewater Fair have seized the opportunity to make the announcement on their Facebook page that the 71st annual Bridgewater Fair will finally take place from August 19 through the 21 at the Bridgewater Fair grounds.
In August of 2020, the fair was canceled many months before its scheduled dates when everything shut down due to the virus. Last year they thought having the fair would be a possibility, but with a COVID-19 spike happening, they had to cancel just a few months before it was scheduled.
The main reason for the cancelations the last two years was for the health concerns for the staff and for the general public. The decision was ultimately made by the Bridgewater Fire Department who at the time cited the fact that 90% of the fair revenue goes back to the department for their operating budget, and in order to raise the proper funds for the only self sustaining Fire Department in the state, they would need the fair to operate.
The last two years the Fire Department held fundraising events to supplement the money lost by not having the fair, but money or not, it doesn't look like, at least not at this time, that the fair will be called off again this year.
So mark it on your calendar and get ready for the return of the Bridgewater Fair. I can almost taste the roast beef and fried dough already.
CHECK IT OUT: How He's Changed! Garth Brooks' Storied Career in Pictures
The Best Country Singer From Every State
Some states, like Oklahoma and Texas, are loaded with famous country singers. Others, like Nevada and Maine, are still looking for a real breakthrough artist. See the best and most successful country music artist from all 50 states, starting with
Hank Williams
and Alabama.
See the Quickest Country Music Marriages: