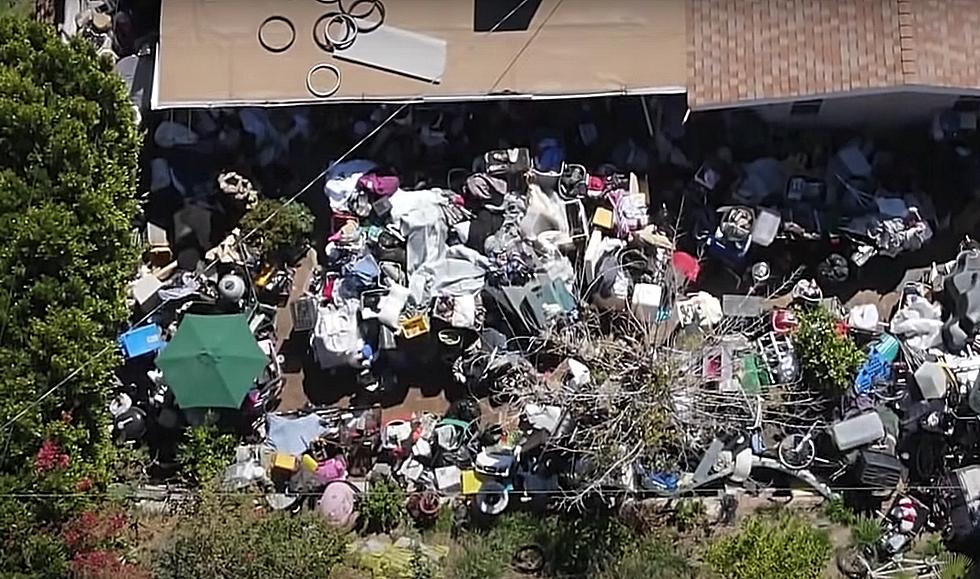 Blight Police Go After One of the Worst Garbage Strewn Properties in Danbury
YouTube Video
Imagine living next to someone's property that looked like the photo above. What would you do? What can you do?
According to CT Post, in Danbury, there's a home on Oakland Avenue targeted by the city's blight-fighting team known as UNIT, which stands for Unified Neighborhood Inspection Team.
The backyard was strewn with mountains of garbage and the residents had apparently cut a hole in their rear deck to deposit their trash. As a result, the backyard looked like a dump with a wrecked RV added to the piles of garbage.
Here's an example of what it's like - check out this Grenada Hills home in California.
Rats had smelled the stench and began helping themselves to the garbage. Because the home was in foreclosure, the process moved at a snail pace. Finally, Danbury's blight police could issue orders for immediate cleanup after two years.
When the house was finally sold, the lender had to drop $5,000 for the cleanup, which took weeks to coordinate and three days to finish. So what can you do if you live in a neighborhood with a house like this?
In the city of Danbury, click on Danbury-ct.gov. and submit a service request to Sean Stillman, the UNIT director. (The United Neighborhood Inspection Team).
To find out if your town has a blight ordinance and what can be done, I suggest calling the main number listed on the town or city's website. For example, click newmilford.org.
New Milford Historical Society Restoring Vintage Civil War Flag
WOW: Ivan Lendl's Stunning $16.5 Million CT Home Features Two Pools and Horse Stables