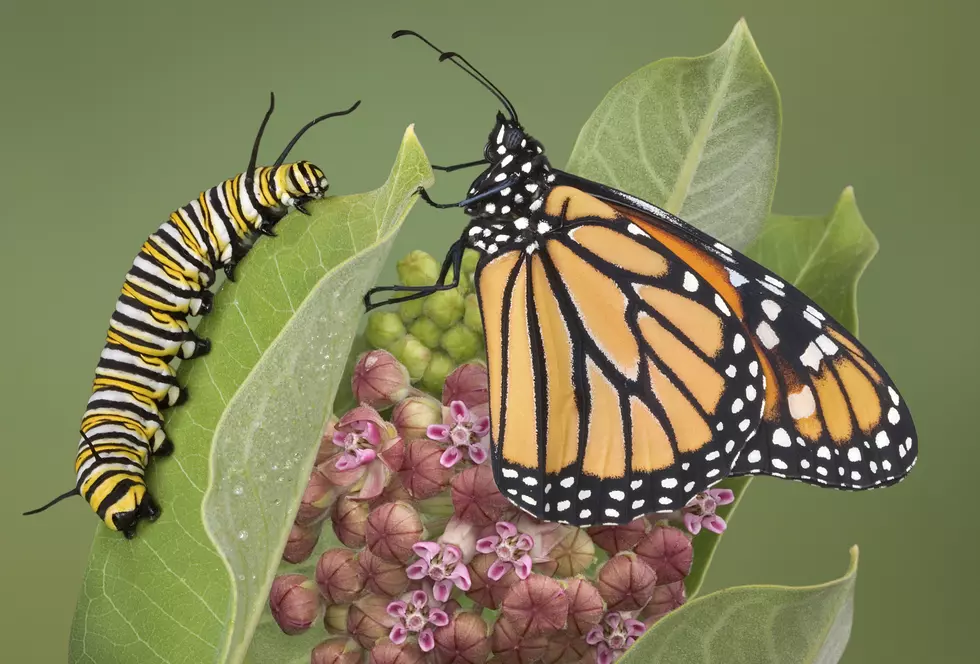 Bethlehem's March Farm Offers "Caterpillar Hike" This Weekend
Credit - Cathy Keifer
Every once in a while I stumble across something that makes me feel like a kid again. I've always been fascinated with the caterpillar to butterfly metamorphosis, well, a local farm in Bethlehem is putting together a very interesting day on their farm for butterfly fans. March Farm is located on Munger Lane in Bethlehem, and I saw on their Facebook page that they are offering a Caterpillar Farm Hike this Sunday, September 6, 2020.
They way they describe the event is you'll meet by the March Farm Goat Pen, where each family will be given a bag of goodies, including a caterpillar house, a coloring page, apple cider donuts, an apple, a sunflower, caterpillar care instructions, and the grand payoff, 1, if not two, live caterpillars. I used to love Sea Monkeys, Hermit Crabs, and Ant Farms when I was a kid, I think that March Farm has really come up with an interesting idea, and it will probably rid them of a few hundred extra bugs on the farm at the same time.
March Farm says that the hike is a somewhat hilly one, so bring appropriate shoes. They'll bring you to some of the more heavily populated milkweed areas of the farm, because it's the caterpillar's favorite food. They're expecting the hike to last about an hour or so, and the price is listed as $10 per person, children under 2 are free. March Farm is offering up three different times for the hikes: 9:30AM, 11:30AM, or 1:30PM.
Get your tickets by clicking HERE
Six Bait Shops Close to Candlewood Lake