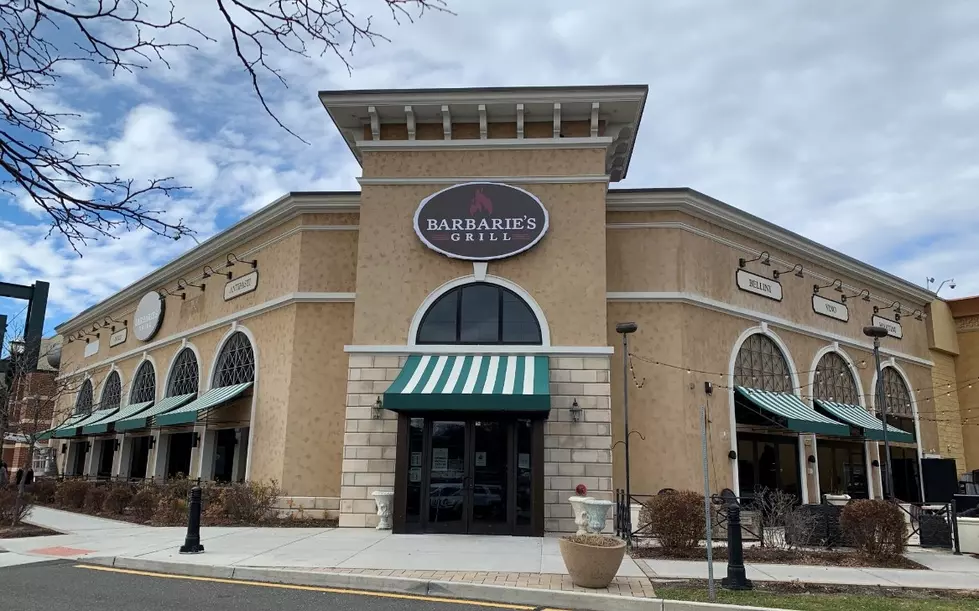 Barbarie's Grill Is Now Open at the Danbury Fair Mall
Jackie Dee Image
It's official, Barbarie's Grill is now open in the former Brio location at the Danbury Fair Mall.
The same people who gave us Jim Barbaries, and Barbaries Black Angus Grill have now added a new location and a new restaurant, Barbarie's Grill.
In a story we brought you back in November, the Barbaries family has had their sight set on expanding their brand, and this location fit the bill perfectly. The new location is in the same space that was occupied by Brio Tuscan Grill just outside the Danbury Fair Mall.
According to the newtownbee.com, Tommy Barbarie didn't just sit around and wait for the pandemic to end, he jumped on this offer very quickly:
I fell in love with the former Brio location, which seats up to 500 patrons and has ample parking, and knew right away it was the right space. Wouldn't you know it, the mall could not have been more willing to work with us, and before I knew it, I owned a new restaurant.
In the interview, Barbarie explained that this particular concept will be a bit different than the traditional fare that his legendary steakhouses have become famous for.
Barbarie's Grill will reportedly focus more roasted fresh meats such as prime rib, organic chicken roasts, and roasted turkey. The comfort food will also be accompanied by healthy salads and homemade bread, plus the same top notch service people have come to expect from the other family owned and operated Barbaries Restaurants.
One of the other things that attracted Tommy Barbarie to this current location was the access to the mall right from the restaurant.
The new Barbaries Grill will be opened Monday through Sunday from 11 AM until 10 PM, and they will be keeping their customers safe with socially distanced tables, seating limits per state guidance, and take out available.
Enter your number to get our free mobile app
LOOK: Here are copycat recipes from 20 of the most popular fast food restaurants in America