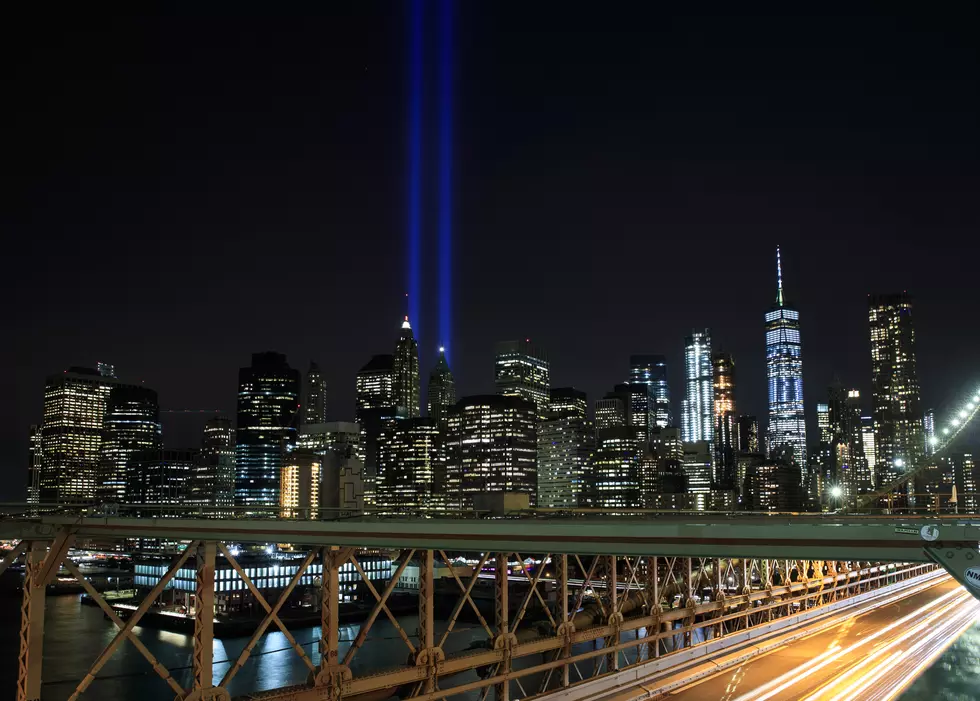 Author Matt Bocchi on Losing His Father on 9/11, His Journey Into and Out of Despair
Getty Images
Matt Bocchi is the author of the forthcoming book titled "Sway." available September 8, 2020 wherever books are sold. The New Jersey resident was just nine years old when his father tragically died in the September 11 attacks. Matt's father, John Bocchi, worked for Cantor Fitzgerald on the 105th floor of the North Tower of the World Trade Center and was in the building when the planes hit.
Enter your number to get our free mobile app
As a young adult, Matt struggled with drug and alcohol addiction and was in and out of rehab facilities. Now, five years sober, Matt spreads his message of resilience both in person and in the written word. Bocchi joined the Ethan and Lou Show on Friday (8/21/20) to talk about the book and his journey into and out of despair.
The memoir, Sway, is the first story told by a child of 9/11 and is published by Post Hill Press. Bocchi teaches a clear and intricate lesson: no matter how far you fall, you can always rise again. No matter how far you stray, you can always find your way home.
This is a message that is so important right now because a recent study shows the percentages of people suffering from anxiety and depression have tripled year-over-year. I will be purchasing his book and I hope you will do the same. Thank you, Matt, for having the bravery to share this story.
To listen to the full interview, see below:
5 Famous American Quotes With Modern Relevance