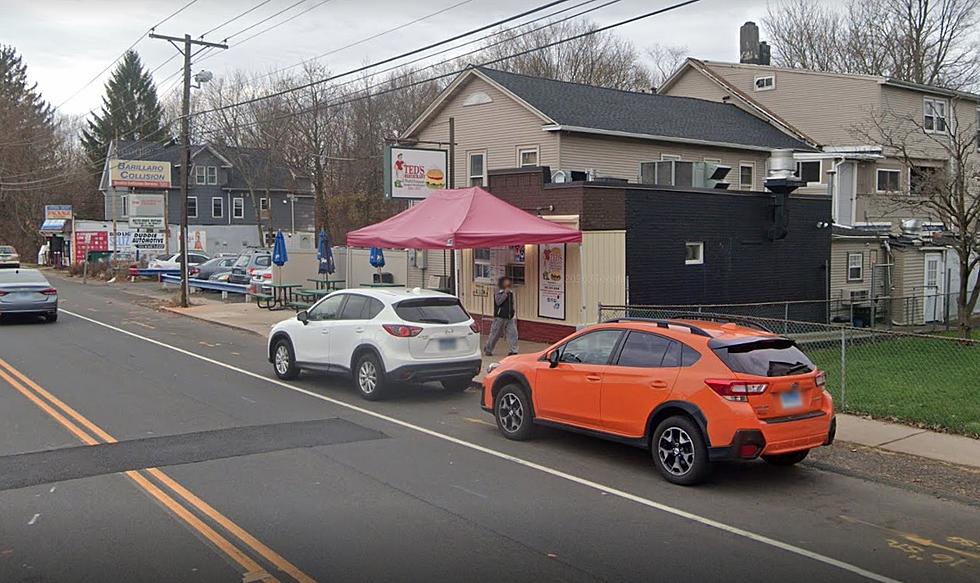 Am I The Only CT Resident That Thinks Steamed Cheeseburgers Are Gross?
Google
Last night, Hartford, Connecticut's minor league baseball team, the Hartford Yard Goats changed their name and took the field as the "Hartford Steamed Cheeseburgers". They've been doing it for a couple of seasons as a stunt to promote one of Connecticut's culinary curiosities - the steamed cheeseburger.
Connecticut has two claims to fame when it comes to ground cow meat patties. First, New Haven's Louie's Lunch made the very first hamburger in the USA in the year 1900. 20 or 30 years later, in the 20's or 30's according to Wikipedia, Jack's Lunch in Middletown was the first to steam hamburgers as a way to cook them. But the steamed cheeseburger champion for decades most recently has been Ted's on Rt. 5 in Meriden.
There are a couple of other restaurants around Central Connecticut in Meriden, Wallingford, North Haven, Cromwell, and Middletown where you can find a steamed cheeseburger. K Lamay's in Meriden and American Steamed Cheeseburgers in Wallingford are a couple of other places nearby if Ted's is too busy.
I've been to Ted's a few times over the years and I fall into the small percentage of Connecticut residents who think that steamed cheeseburgers are gross. I know, blasphemy, right? I'm no stranger to hamburger, I've probably eaten 20,000 in my life, and I know how to make them, except for steaming. I think steaming is for veggies, not meat. Steaming is for seafood, not land food.
I think they're gross because they come out of the steamer light gray, dripping with water and fat, and there's just something about that sear when the meat gets hit directly by flame. Hundreds of thousands of you apparently disagree because Ted's is busy every time I drive by. They have sold their burgers at DD Park in Hartford and had a booth at the XL Center at last check, plus they have a food truck.
Anyway, when I saw the news that the YardGoats had changed their name for the night to a Connecticut product that makes me want to run away into a corner and put both hands up to protect my mouth, I thought I'd write this in case you felt the same way. Step into the flame, be heard, it's ok.
CT Restaurants Featured on Diners, Drive-Ins, and Dives