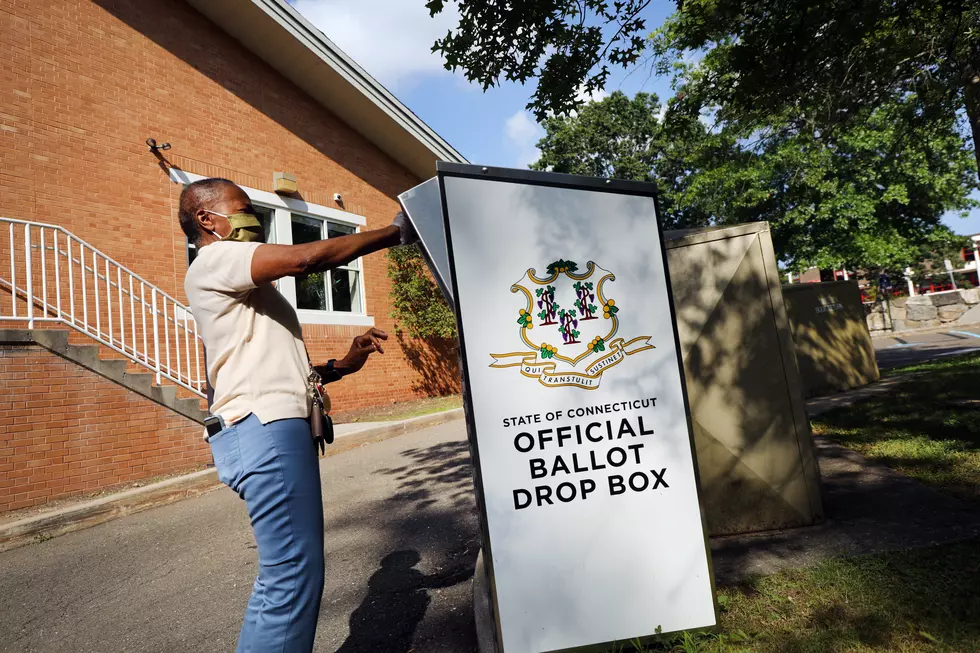 All CT Residents Are Able to Vote by Mail and Here's How
Getty Images
There are two ways to vote in this year's general election, at the polls or by mail.
Enter your number to get our free mobile app
According to the website portal.ct.gov, because of the COVID-19 pandemic, Connecticut has made the voting process safer and more accessible by allowing you to choose how you vote.
All polling locations will still be open on election day, November 3, if you choose to vote in person. If you'd like to avoid waiting in line, any Connecticut resident can vote by mail but, YOU CAN'T DO BOTH.
To vote by absentee ballot, you must be an active, registered voter, and you must have filled out an absentee ballot application. The application is available to download at myvote.ct.gov/absentee or your Town Clerk's office. On your application, make sure to check the box that reads COVID-19.
Every registered CT voter should receive an absentee ballot in the mail with a return postage-paid return envelope. If you did not receive an absentee ballot in the mail, there is NO NEED TO PANIC. You can also download the application at portal.ct.gov. Once you fill it out, check it over to make sure you've followed all of the instructions and mail or deliver the application ASAP.
Once you receive your ballot and have filled it out, you can return it by placing it in a secure drop box located outside your town hall, or you can hand-deliver it to the Town Clerk. Should you have any questions about how to fill out or deliver your ballot, call your Town Clerk.
KEEP READING: See how animals around the world are responding to COVID-19