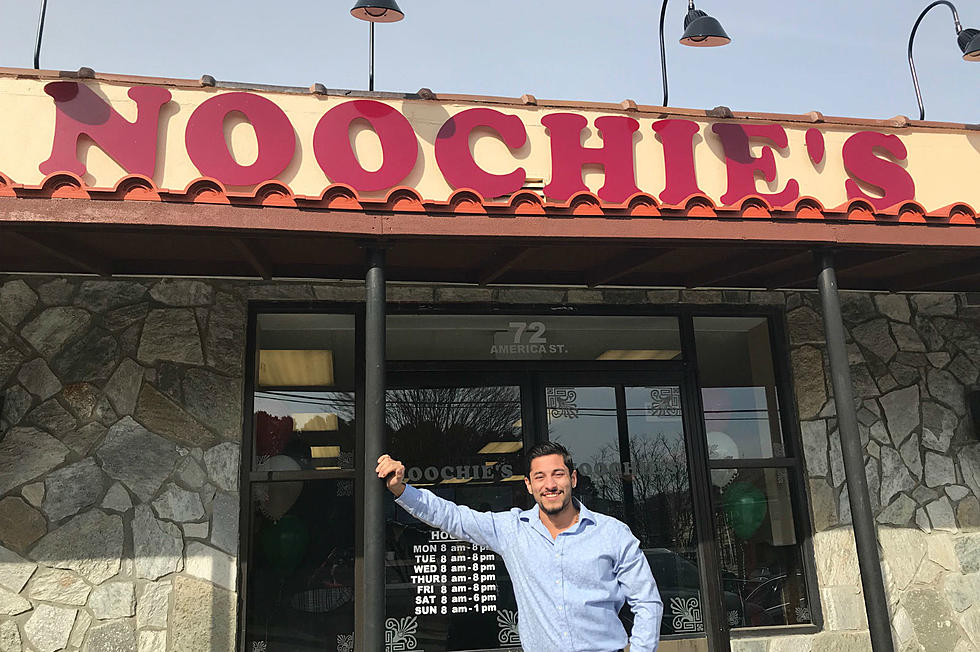 A Town Plot Family Affair at Noochie's Deli & Cafe in Waterbury
Joe Echevarria, Townsquare Media
The vibe was nothing but positive and the amazing aroma of family tradition filled the air, as Noochie's Deli & Cafe celebrated its official grand opening in the Town Plot section of Waterbury with a ribbon cutting this past Sunday (February 10).
As Large Dave so hungrily reported late last year, a new generation is looking to build onto the D'Amelio family's delicious legacy in the Brass City in best possible way -- by simultaneously embracing the past and looking into the future.
No strangers to growth and evolution, Waterbury natives Gianni and Giuseppe D'Amelio transformed Highland Avenue's D'Amelio's Italian Eatery into what it is today over the course of three decades. What started out as a humble Italian grocery store in the neighborhood that they grew up in, found its way into the hearts (and stomachs) of so many, when the two brothers began making some of the most talked-about grinders around. Fast forward to the present day, and D'Amelio's has long been established as one of the very best Italian restaurants among the plenty that the Greater Waterbury area has to offer.
Now, they've taken their family values, business sense and straight up scrumptious recipes, and bestowed it all on Gianni's son, Gianfranco, in the form of Noochie's Deli & Cafe. Just around the corner from D'Amelio's, the family's Highland Ave. mainstay, the newly established deli is open and in full swing at 72 America St.
I was lucky enough to be in the house this past Sunday, during the official grand opening of Noochie's, and after the ribbon cutting, I got the chance to catch up with Gianfranco. In between the heavenly bites of my Classic D'Amelio grinder (I also took a few choice chomps on my wife's "Joey D grinder" too, but who's counting) I asked him about his inspiration for the new family venture. Gianfranco gave all the props to his dad, Gianni, citing that everything he aspires to be stems from his father's incredibly strong work ethic.
As the lounge portion of Noochie's, which is conveniently stocked with a full bar, continued to fill up with friends, family and what seemed like every familiar face in Town Plot, I couldn't help but notice the sense of pride across the faces of every member of the D'Amelio family.
Here are a few more shots from the grand opening festivities. Saluti!