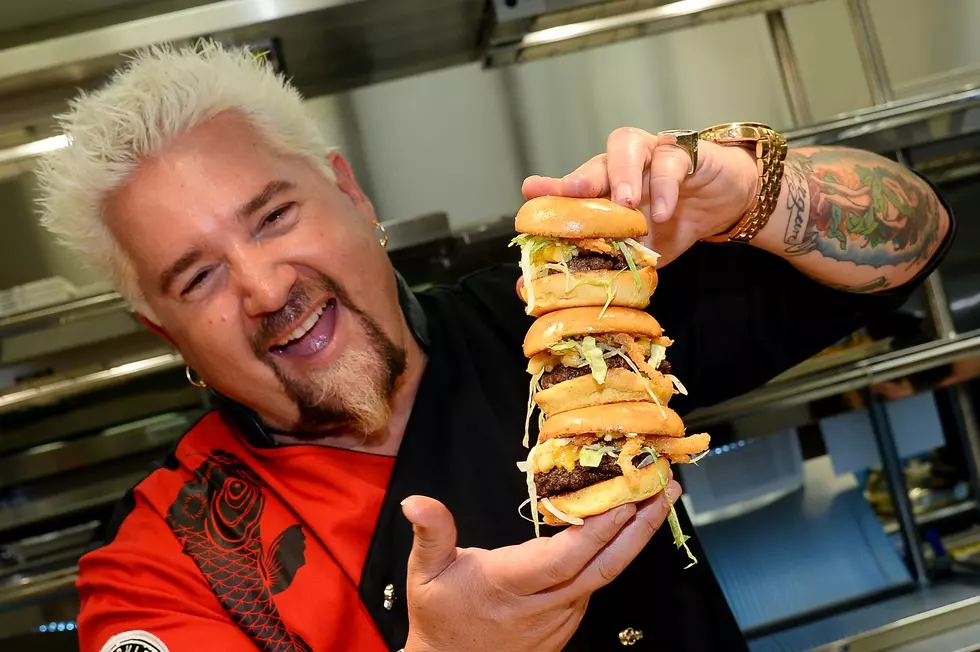 5 Danbury Area Eateries That Deserve to Be Featured on Guy Fieri's 'Diners, Drive-Ins & Dives'
Guy Fieri - Getty Images
I understand there are thousands upon thousands of restaurants across the United States. However, I've also noticed that Guy Fieri, the host of the Food Network's Diners, Drive-Ins & Dives, has only had time to stop by five Connecticut eateries.
Those five are O'Rourke's Diner in Middletown, the Black Duck Cafe in Westport, Super Duper Weenie in Fairfield, Valencia Luncheria in Norwalk, and Merritt Canteen in Manchester.
All five restaurants were excellent choices for Fieri's 'Triple D' show. But, have you noticed that four out of five of those eateries are located in southern Fairfield County, approximately 30 minutes, give or take, from New York City.
Am I insinuating that Fieri is lazy and would rather not schlep the one hour and 22 minutes from the Big City to the Danbury area? Of course not! I'm just saying there happens to be some mighty fine eateries in greater Danbury worthy of being featured on Fieri's Diners, Drive-Ins & Dives show. Let's go take a look!
5 Danbury Area Eateries Worthy of Guy Fieri's 'Diners, Drive-Ins & Dives'
7 Local Ice Cream Shops Considered to Be Greater Danbury's Favorites
Remembering the Great Danbury State Fair (1869 - 1981)