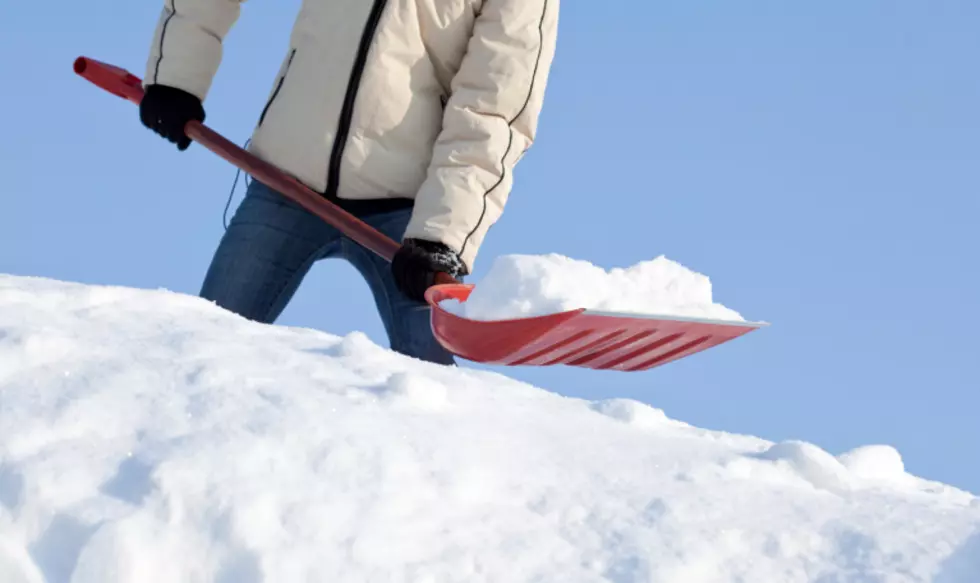 Winter Storm Warning for Greater Danbury, 5 to 12 Inches Predicted
Getty Images/iStockphoto
As previously reported, our local area is likely going to see the season's first significant snowfall between Sunday and Monday, but it looks like we may actually more than we expected.
In addition to its hazardous weather outlook, the National Weather Service has issued a winter storm warning that will remain in effect through 7:00 AM on Tuesday, December 3 throughout northern Fairfield County and much of the lower Hudson Valley including Putnam, Rockland and northern Westchester Counties.
The NWS says that there will be two parts to the storm that is on its way, with snow accumulations that could amount to anywhere from five to twelve inches. Up to 1/4 inch of ice accumulations are expected as well.
The snow that will reportedly begin in the early part of the day on Sunday will change over to a wintry mix of snow and sleet as the evening approaches. The nasty precipitation is predicted to switch back over to snow on Monday morning (December 2) and could continues through Monday night.
With this type of storm, power outages and tree damage is very possible due to ice, and travel could become very difficult.
As for Danbury's direct forecast, the National Weather Service says we can expect snow before 3:00 PM on Sunday that switches to snow and sleet after 4:00 PM, with one to three inches possible as well as an icy covering. Sunday's wind chill values are between 15 and 20 degrees.
Then, Monday is predicted to be more of the same, with rain, snow and sleet expected throughout the day before switching to snow as we approach nightfall. New accumulation of three to seven inches is possible.
To keep up with any closings and delays over the next couple of days, be sure to check out the i95 Stormwatch, which can be found by clicking here.
Enter your number to get our mobile branded app