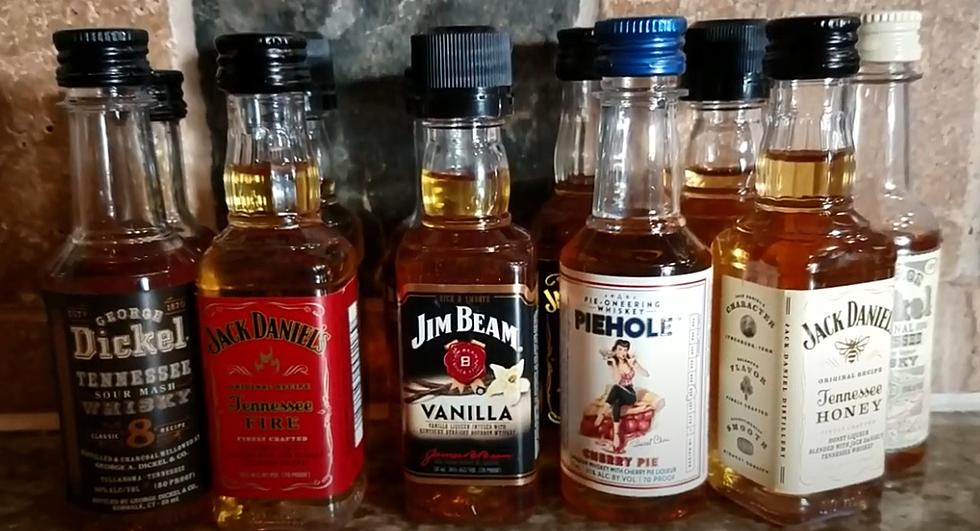 Which Town Drinks the Most Nips in Greater Danbury? Not Ridgefield
Youtube
Connecticut has a fun nickname for tiny liquor bottles, we call them "nips."
Connecticut also has a lot of slobs who throw these empty liquor bottles on the ground when they're done drinking them. The state has come up with a program to combat this littering issue called the "Nickel-per-Nip" program.
Nickel-per-Nip works like this, the state adds a 5 cent surcharge onto the sale of each of these bottles and every six months they give those nickels back to the town where the bottle was sold. Some of the cities/towns choose to use the money to put into anti-litter campaigns, others have teamed up with non-profit litter cleanup groups. The idea is to use the money to stop or cleanup the litter associated with these tiny bottles.
There is a fun side effect, we all get to see which towns & cities purchase the most "nips" in the State of CT. For the last 6 months (October 1, 2022 - March 31, 2023) that distinction goes to Bridgeport, CT who sold 1.6 million of them. Here is how the towns in the Greater-Danbury ranked from most nips to the least. These stats come from Beverage Journal.
1 - Danbury 
882,607 nips sold
$4,130 coming back to the city
2 - New Milford
391,019 nips sold
$19,550 coming back to the town
3 - Bethel
197,734 nips sold
$9,886 coming back to town
4 - Newtown 
180,570 nips sold
$9,028 coming back to town
5 - Brookfield
148,315 nips sold
$7,415 coming back to town
6 - New Fairfield
75,001 nips sold
$3,750 coming back to town
7 - Ridgefield
Congrats on the victory Danbury! We talked about this on the Monday (5/8/23) edition of the I-95 Morning Show.
We even spoke with Brookfield First Selectman Tara Carr about it. We wanted to know what she thought of her town selling 148,000 nips in 6 months.
Check out the Ethan, Lou & Large Dave Podcast on Apple and Spotify
7 of the Best Danbury Reasons to Give the Middle Finger
Is there any better expression of anger than the middle finger? I say no.Not only does it send a clear message but it also alleviates some of the rage flowing through your body. Nothing tops the bird, the bird is the word.
7 Outdoor Destinations Await for a CT Adventure
If you're anything like me you spend most of your days hiding your inner child waiting to break out. No one particularly likes "adulting" and corporate life can really drain the joy right out of your body. So, when it comes time to recreate we all deserve a chance to really kick off the dust. We want to run barefoot, swim, hike and eat smores fireside. If any of what I just said sounds like you, I've got the perfect break for you. Sorry, I mean I have 7 Outdoor Adventures that are just waiting for you.