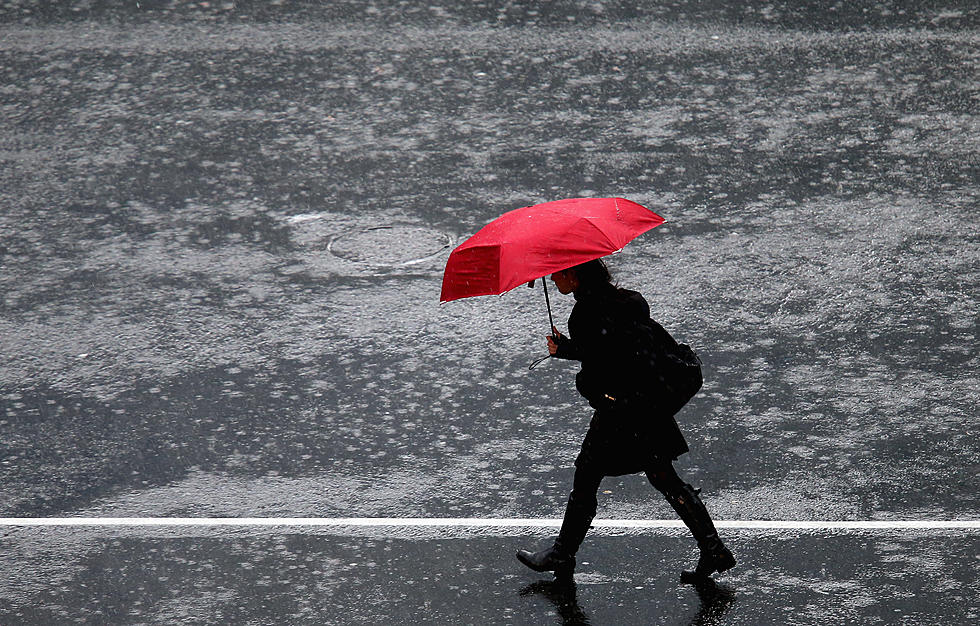 Wet April Trend Continues This Week For Greater Danbury
(Photo by Jason Oxenham/Getty Images)
We all know the old saying that "April showers bring May flowers," but at this rate, all this rain is going to bring us May mildew.
Enter your number to get our free mobile app
It hasn't been a record rainfall for April, but a close second, as the totals in Hartford were just shy of setting a new mark. That said, we are not alone. Most of the country has either set a record for rainfall in April or were close to the previous record.
For our area, it looks like we're going to end the month like we started -- wet.
According to the National Climate Center and the National Weather Service, we have already experienced 17 days of wet weather this month, and it looks like we're going to be adding to that number this week. Not only have we seen plenty of wet days this month, we've also experienced 15 days in which the temperatures have been below normal for this time of year.
So is there a silver lining in this rainy cloud? The answer is yes. If you're into the prediction thing, the long-range outlook from the Climate Prediction Center is projecting a better chance for above normal temperatures from May to July. Maybe that will start to dry things out a little bit.
Here's what we can expect this week, as we get set to say goodbye to April:
Monday - Light Rain with highs only in the upper 40s and dropping to the mid 30s tonight.
Tuesday - Sunny, highs near 55.
Wednesday - Light rain in the afternoon and evening, highs near 50.
Thursday and Friday - Cloudy with showers and daytime highs close to 60.
Goosebumps and other bodily reactions, explained