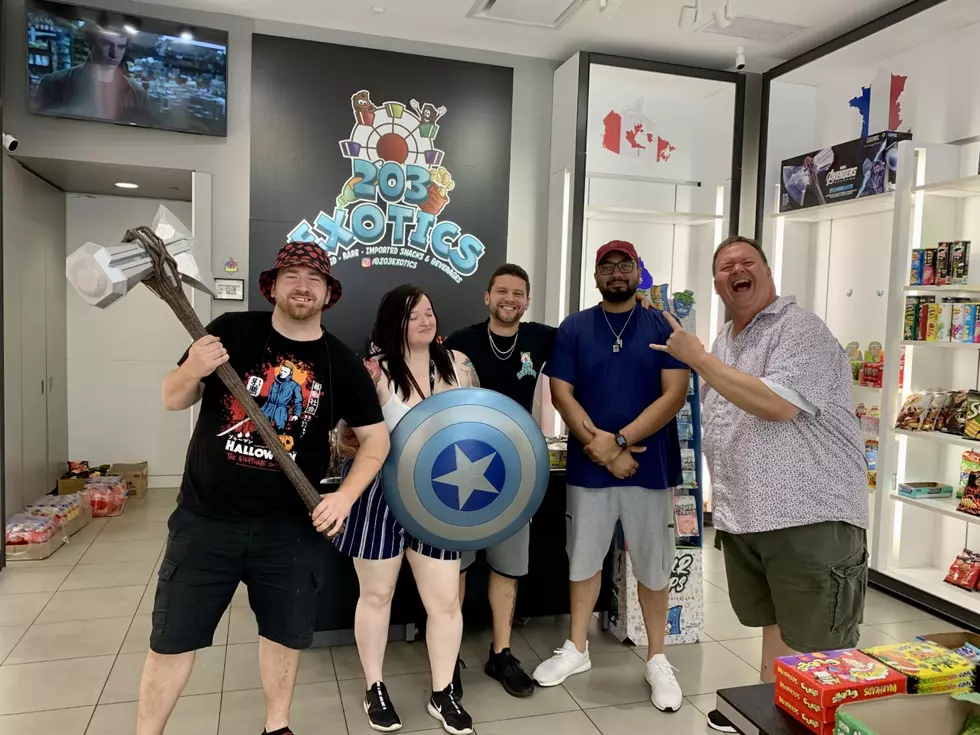 Unique Danbury Store Can Satisfy Your Adventurous Snack Cravings
Photo by Mrs. Large
Are you an adventurous eater like me? I'll try anything once, I learned early that the weirdest, ugliest-looking food items are delicious, if you take the leap. You'll never know until you try it, right? Well, there's a store in Danbury for people like us, I thought you might want to know about it.
I was at the Danbury Fair Mall over the weekend when I noticed 203 Exotics on the lower level of the mall by Primark and Eddie Bauer. Billed as 'Rare, Limited, Imported Snacks & Beverages', 203 Exotics is filled with unique snack items originating from the Middle East, Asia, Europe, and, heads up Juggalo, Detroit, Michigan's own Faygo soda pop.
Have you ever wanted to try Lay's flavored like Italian Red Meat Sauce? How about Wasabi Doritos? Cantaloupe-flavored KitKats? 203 Exotics has them, and so many more interesting products. Have a look around the store.
Unique Danbury Store Can Satisfy Your Adventurous Snack Cravings
Hello fellow adventurous eaters, have you ever tried Italian Red Meat-flavored Lay's potato chips? A cherry Sprite? Faygo soda pop? Giant Skittles from Japan? I found a unique store while I was strolling through the Danbury Fair Mall over the weekend, and If you're an adventurous eater like I am, you should check it out.
Cinnamon Churros to Sweeten Up Bethel
Greater Danbury's 8 Favorite Dive Bars