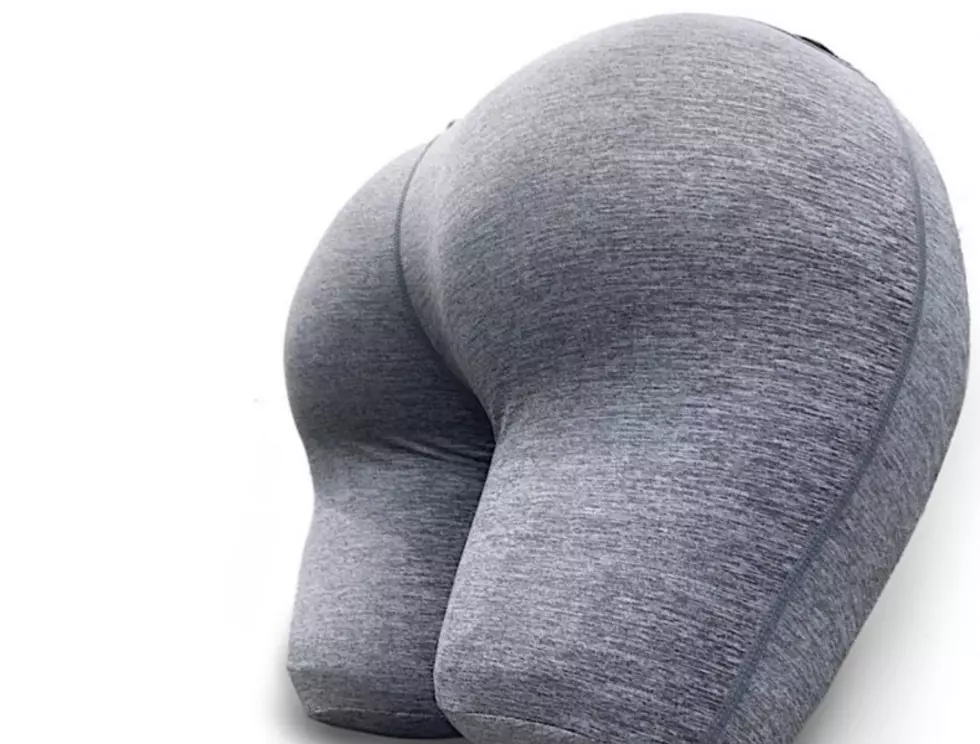 This Pillow Shaped Like a Butt is a Maximum Comfort Purchase
Buttress Pillow/buttresspillow.com
Keep your heart shaped box, I'm here for the butt shaped pillow.
The latest innovation in sleep, the top of heap in comfort and a gift so nice you want to buy it twice, introducing "The Buttress Pillow."
The "Buttress Pillow" comes from the online store known as "The Buttress Pillow Bootyque." This specific pillow is the "OMG Size Buttress Pillow."
It comes in black, tan, purple (above), charcoal and light blue. It's perfect for an afternoon on the couch or a transcontinental flight. But, this visionary company did not stop at an OMG sized butt pillow, they also offer "Golden Booty Tickets," Buttress t-shirts, a booty calendar and even mini-booty key chains.
You get 3 complementary key chains if you order the OMG sized butt pillow. So, what does pure joy in a box cost? Try $129.00 for the whole sha-bang.
This company really has something going here and their marketing technique is so simple, talk to morons like me and do it in a direct manner. For instance, when you go to their website's main page, it says the following:
"Nature's Most Comforting Design. Perfected. Are you Still Sleeping on a Rectangle?" 
Right under that is a colorful tab that says "Shop Our Butts", they also pointed out something that may change the science of sleep forever, "the sweet spot." They say the sweet spot on the "Buttress" and in real life is "between the thighs and under the cheeks." The folks at "Buttress" state that this region is "ergonomically designed to support the head, shoulder and neck for all types of sleepers." 
Take my money!
Wait, you are still here? You should have left here already to purchase this for everyone you know. OK, here is some more information you might find helpful or attractive:
The "Buttress Pillow" has 4-5 star ratings on Amazon, Google, Facebook and Etsy.
The pillow is designed with latex foam
There is a 30 day trial, don't like the butt, send it back
The butt pillow comes with washable yoga pants
Not enough? You don't trust my word? Why don't you listen to Dennis Heiney author of the book "Sleep, Baby, Sleep."
15 Iconic Retail Stores That Don't Exist Anymore (But We Totally Miss Shopping At)
9 of the Weirdest Names in Pro Sports History