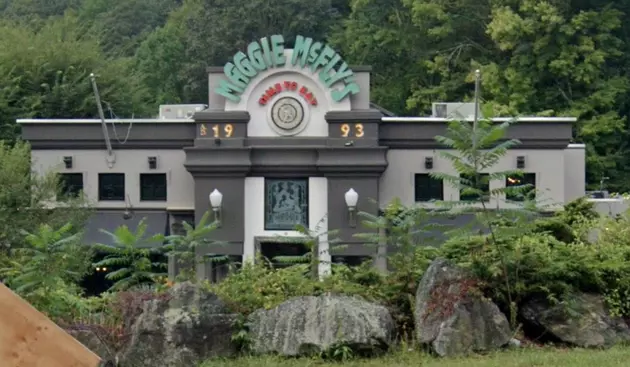 The Eastern Seaboard is Now Totally Covered With Maggie McFly's
Google
Snowbirds of Connecticut, I have some great news for you: By the time you get back down to Florida this season, you'll be able to enjoy some familiar cuisine.
One of my favorite locally-owned restaurants is Maggie McFly's, I've been going to their original Middlebury, Connecticut location since it opened up in the 1990's. Maggie's has expanded across Connecticut over the years to five locations: Brookfield, Glastonbury, Manchester, Middlebury, and Southbury. They've also expanded outside of Connecticut to locations in Albany, New York, and two in Virginia: Springfield and Virginia Beach.
As of today, Maggie McFly's Eastern seaboard domination is complete. A brand new Maggie McFly's is open for business in Boca Raton, Florida. The new restaurant is in the Town Center at Boca Raton, a luxury shopping center owned by the Simon Property Group.
If you've never been, Maggie McFly's menu is extensive. It's filled with locally-sourced, inventive takes on New England/American classics. If you're in the mood for comfort food, pizza, lite fare, steaks & bbq, ramen, pasta, or just a burger? They're all on Maggie McFly's menu. The first time you pick up one of their menus can be a bit overwhelming because you're going to want everything.
Congratulations Maggie McFly's, now that you've established yourself and some of my favorite food everywhere along I-84 here in Connecticut, I can't wait for my next trip up the Thruway into Albany, or down I-95 through Virginia to Florida. Your restaurants are so much more interesting than South of the Border.
7 Outstanding Connecticut Restaurants Serving Thanksgiving Dinner
The Five Worst Exits For the Anxious Drivers of Connecticut
Driving through Connecticut takes confidence, and you can spot an anxious driver instantly here. As I get older, I find that there are certain exits on highways that make people anxious as they approach, afraid of being sideswiped, or missing their exit. These are the five worst exits around Connecticut for anxious drivers.
Gallery Credit: Google
Tips On How to Attend the Macy's Thanksgiving Day Parade in NYC...