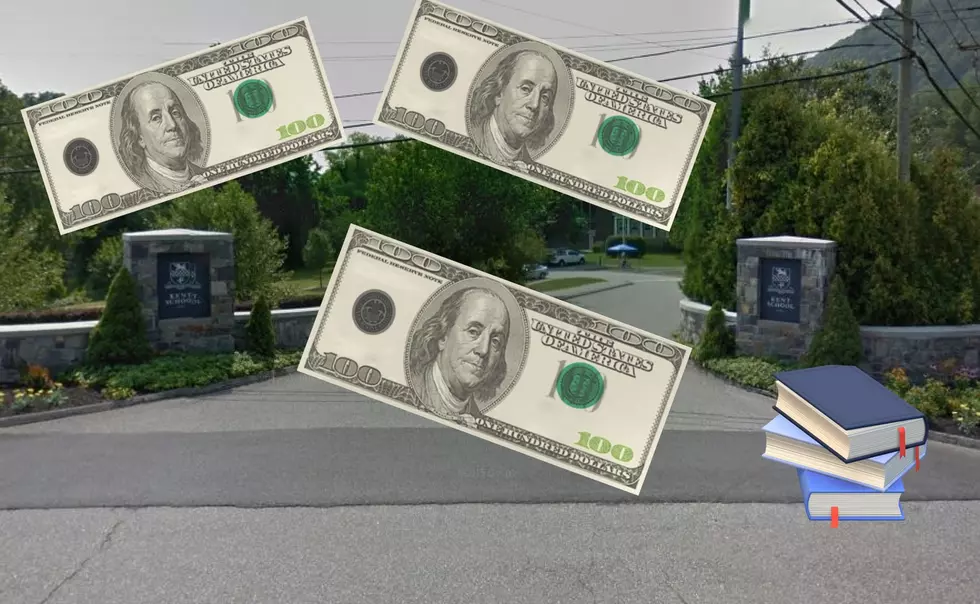 The 10 Most Expensive Private Day Tuition Prep Schools In Connecticut
Google Maps
Back to school time is here and did you know that the average tuition for a year of prep school in the state of Connecticut is around $25 grand? That happens to be the highest of any state in the United States.
I was strumming through the internet today, as I often do, and came across an article in the Patch about a high school in Litchfield that is the 2nd most expensive in America at almost $70,000 annual tuition...wow. The Patch breaks it down with the help of educationdata.org. In 2022, the annual private elementary school averages just over $12,000 per student and $16,000 for a high schooler in the U.S. Connecticut, on the other hand, is over $28,000...ouch. Making Connecticut the most expensive state in the country to send your budding young Congressman or Senator to prep school.
Connecticut is known for some of the most expensive and exclusive private schools in the United States. This is all news to me, but very interesting and quite "on-brand" for Connecticut. An article from CT Insider breaks down the most expensive private day tuition schools and some familiar names are on the list.
Hotchkiss and Kent schools I have heard tales of since I have lived here in the NY/CT area and a friend of mine, way back in Kansas had a sweatshirt with "CHOATE" for Choate Rosemary Hall across the front. Funny thing is, at the time, none of us knew where the shirt came from, but it fit him well and he liked it so he wore it all the time. We didn't find out till years later where the sweatshirt came from and what it meant.
If you have read any of my articles at all, you know I was a public school type of guy. The thought of shelling out enough cash to buy a car to send your kid to one year of prep school is nutty, but I'm pretty low on society's financial totem pole and have no concept of that kind of cash. Someday, I think I can be, but that part of my life story is still being written. Thanks for hanging out and here are the schools that make Connecticut the most expensive state in the country to send your kid to a private prep institution.
10 Most Expensive Private Prep Schools In Connecticut
8 of the Best Rooftop Restaurants With a Matching Bar
Amazing Record Breaking $15M New Canaan Estate Up For Sale
How many of us have made the list of things we would get or do if we had the ways and means? You know, the list of things you'll go out and buy the very next day you hit the mega millions jackpot or something like that. I am willing to bet that an amazing home would be one of the very first things on your list and do we have a nice one for you at just under 15 million bucks...