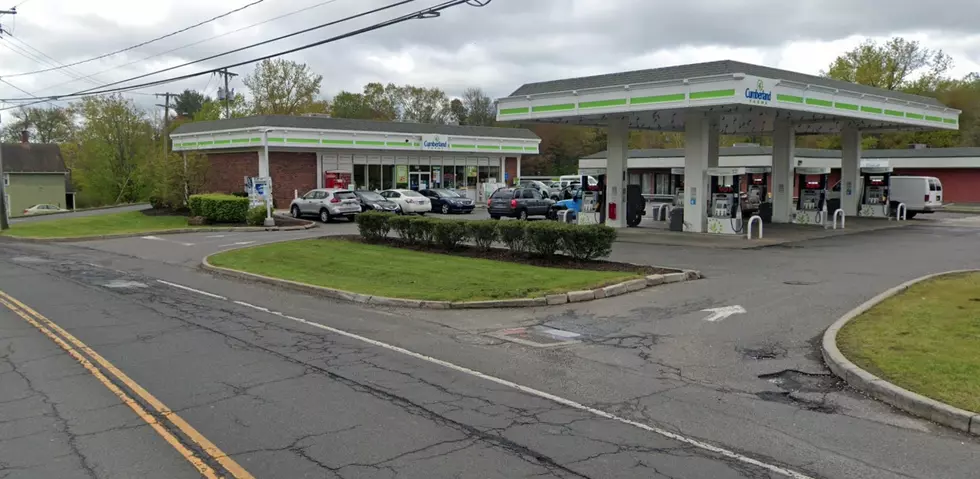 Texas Felon Charged Following Robbery at Wolcott Cumberland Farms
Google
A wild, multi-town incident involving the Wolcott and Meriden Police Departments has led to the arrest of an armed, convicted felon from Texas who faces charges after allegedly robbing a Cumberland Farms on Wolcott Street in town.
Last Sunday evening (March 7) at 7:59PM, the Wolcott Police Department received a call about a robbery that had just occurred at the Cumberland Farms located at 723 Wolcott Road. According to the Wolcott Police, a man with facial tattoos had just jumped over the counter at the Cumby, pulled the cash register off the counter, and took off in a Subaru.
Witnesses obtained a license plate off of the fleeing Subaru and the vehicle was traced back to Meriden, CT. Area PDs were notified to be on the lookout for the Subaru, and with Meriden PD's assistance, Wolcott PD and Meriden PD identified the suspect in the Cumby robbery.
Meriden PD was able to locate the suspect in the Wolcott robbery at a motel in their town at 3AM early Monday morning. The suspect and the Subaru that he was allegedly driving was found to be a man from Texas, armed with a handgun, who was a formerly convicted felon with an extensive arrest record.
The man was taken into custody by the Meriden PD and faces unspecified charges for offenses in Meriden. Evidence related to the Wolcott Cumberland Farms robbery was also seized, and Wolcott PD's investigation is ongoing and they expect that an arrest warrant related to the robbery in town will be issued shortly.
Top 10 Dog-Friendly Breweries in CT