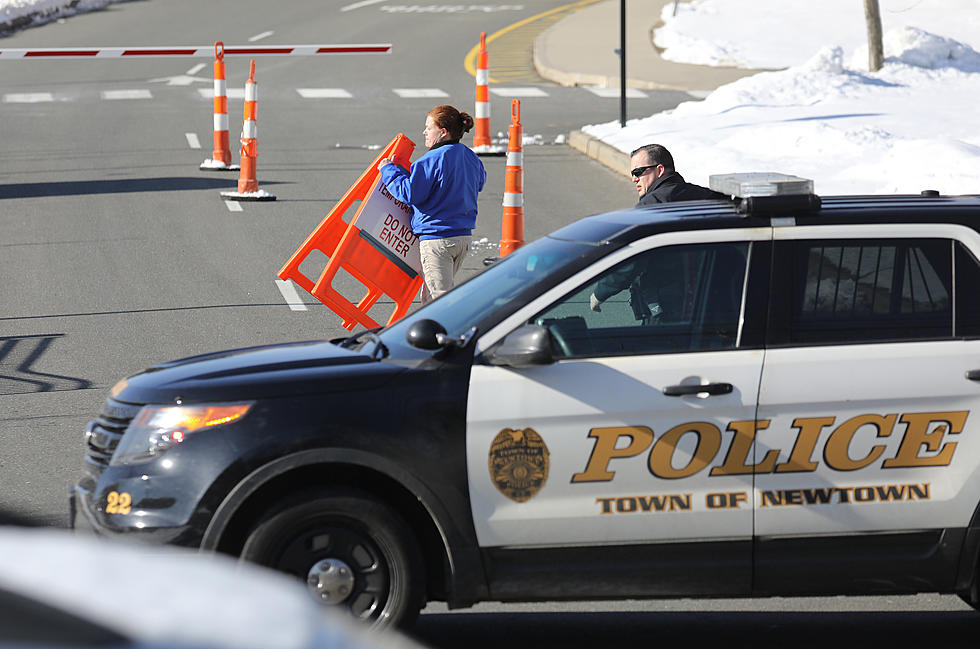 Paper Found at Newtown High School Referenced Sandy Hook Shooting
Getty Images
Newtown's school's superintendent, Lorrie Rodrigue, talked with CT Post and stated, "As you can imagine, this is always a difficult time of year for our staff, students, and families in Newtown."
Rodrigue discussed a discarded piece of paper that referenced the Sandy Hook shootings. Following a comprehensive investigation by police and Newtown school administrators, the scrap of paper in question was deemed not to be a credible threat to students and staff.
Newtown school staff members, students, and families are always on high alert this time of year because of the Sandy Hook shootings, and it's no wonder because, according to security.org, there have been 231 school shootings since Columbine, not including misfires and stopped attempts. Out of these shootings, six have caused over ten fatalities each.
But, there is a slice of good news from the homegrown nonprofit, Sandy Hook Promise, established by Mark Barden, the father of Daniel, who was one of the students who died during the Sandy Hook shootings.
Through a tip on the organization's Say Something Anonymous Reporting System, information was flagged about a teenager's threat against a school in Indiana. The youth is currently under investigation by authorities and school officials.
I have often wondered what motivates a teen to initiate a threat against their school? I searched for reasons why some young adults would be encouraged to do such a thing. Could there be mental health issues? Are they looking for attention? Do they think it's cool?
During my research, I discovered an article by Dr. Michael Diller, a licensed psychologist and director of the WellSpan Employee Assistance Program who has worked with children and adolescents who have made terroristic threats. Here is what he's learned:
Sometimes, they say things they don't mean.
Children respond to their situations without thinking about the full ramification of their words.
"Kids aren't thinking and don't have the impulse control or restraint to stop and think what could truly happen if I make a statement,
Social media gives the illusion of the anonymous – that no one will know me,"
25 True Crime Locations: What Do They Look Like Today?
Below, find out where 25 of the most infamous crimes in history took place — and what the locations are used for today. (If they've been left standing.)
How Many in America: From Guns to Ghost Towns
Can you take a guess as to how many public schools are in the U.S.? Do you have any clue as to how many billionaires might be residing there? Read on to find out—and learn a thing or two about each of these selection's cultural significance and legacy along the way.