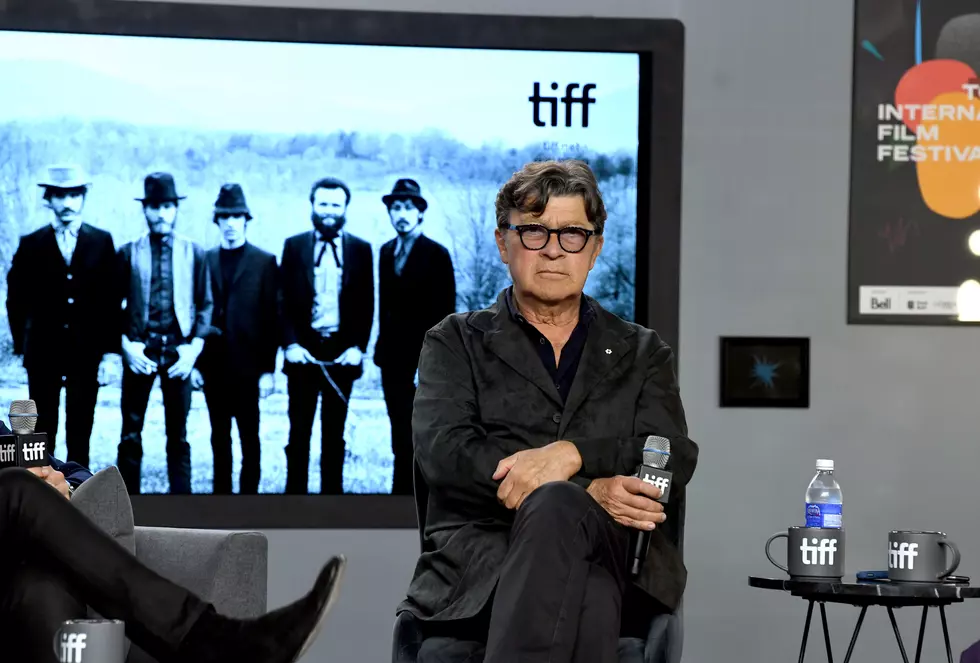 Robbie Robertson and The Band Documentary to Screen in Danbury
Getty Images
There has been a massive resurgence of interest in the music of The Band in the last few years. Which is great, because it's timeless music that needs to be heard. Warren Haynes just took an all-start band out on tour to play the Band's farewell concert, "The Last Waltz" in its original running order. The Weight Band, featuring former members of The Band, the Levon Helm Band and the Rick Danko Group, did a similar tour featuring an earlier live album, Rock of Ages.
Enter your number to get our free mobile app
And now, a new documentary on The Band is scheduled to hit theaters this weekend, including a screening at the Palace Danbury on Saturday night (February 22). The film is called "Once Were Brothers: Robbie Roberston and The Band" and details the rise and fall of one of Rock's most unique sounding bands.
In addition to the film screening, Rock photographer Elliott Landy will be in attendance with a showing of some of his iconic Rock pictures. Over 150 of Landy's photos are featured in the documentary, and his work was also featured on albums by Bob Dylan, Van Morrison, Janis Joplin, Jimi Hendrix and others. He was also one of the official photographers at Woodstock.
The event begins with Landy's photos on display in the lobby at 6:30 PM. Landy will do a Q&A session with attendees at 7:30, and the film will screen at 8:00. Tickets are available here.