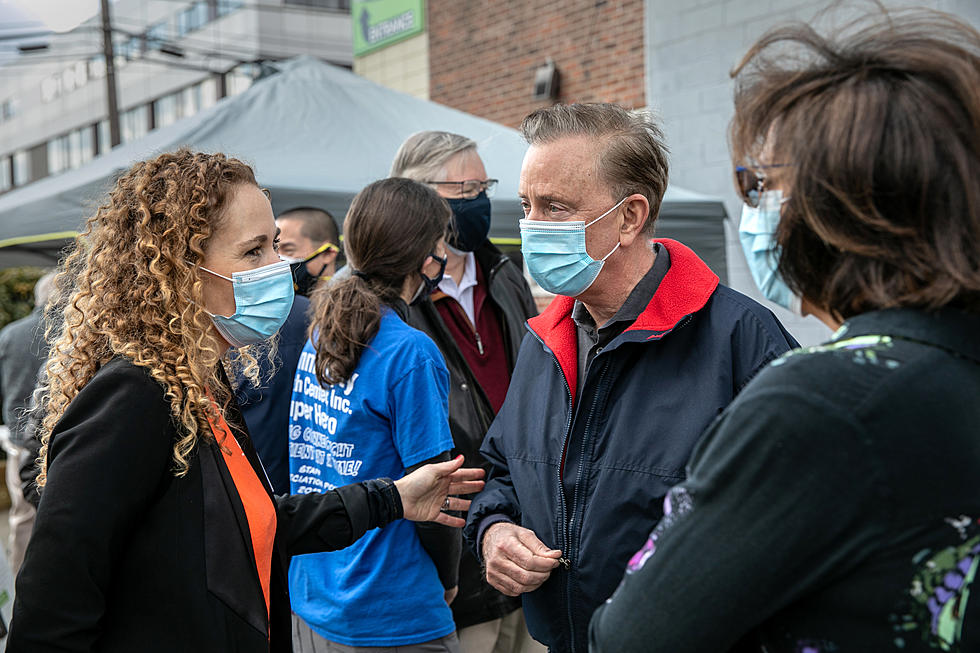 Pro-Landlord Group Proclaims Lamont Needs His 'Ass Kicked'
Getty Images
According to the Hartford Courant, a disparaging remark about Governor Lamont from the group, the CT Coalition of Property Owners, was part of a press release sent out to Connecticut's news media members on Wednesday evening.
The coalition immediately apologized for the remark and added that the words were never intended for the press release. The group claims that renters are doing their best to "live for free annually in Connecticut" and oppose the state's halt on evictions and expansion of rental assistance programs.
Here is how the original press release reads:
The governor needs his ass-kicked and we set up a celebratory cage fight between Lamont & Zherka to raise funds for orphaned children.
Can someone explain to me what "fight between Lamont & Zherka" actually means? Who is Zherka? The CT Coalition of Property Owners is also against UniteCT, which helps qualified Connecticut households pay for rent and electricity through the Department of Housing who have been financially affected by the COVID-19 pandemic.
Let's play, "What would you do?" Here's the scenario: You are one of CT's lawmakers, and your brother lives in an apartment but lost his job due to the pandemic. After six months, he's having a tough time paying his rent, and the only solution to his financial issue is to take advantage of the funds being offered by UniteCT to pay his rent. If he asked your advice, what course of action would you advise him to take?
I also understand that landlords need that rent money to pay their bills, and that's where UniteCT also comes into play. To apply for financial help, whether you're a tenant or a landlord, click on portal.ct.gov to apply for financial assistance.
10 Phrases Only People From CT Understand
LOOK: What are the odds that these 50 totally random events will happen to you?
Stacker
took the guesswork out of 50 random events to determine just how likely they are to actually happen. They sourced their information from government statistics, scientific articles, and other primary documents. Keep reading to find out why expectant parents shouldn't count on due dates -- and why you should be more worried about dying on your birthday than living to 100 years old.