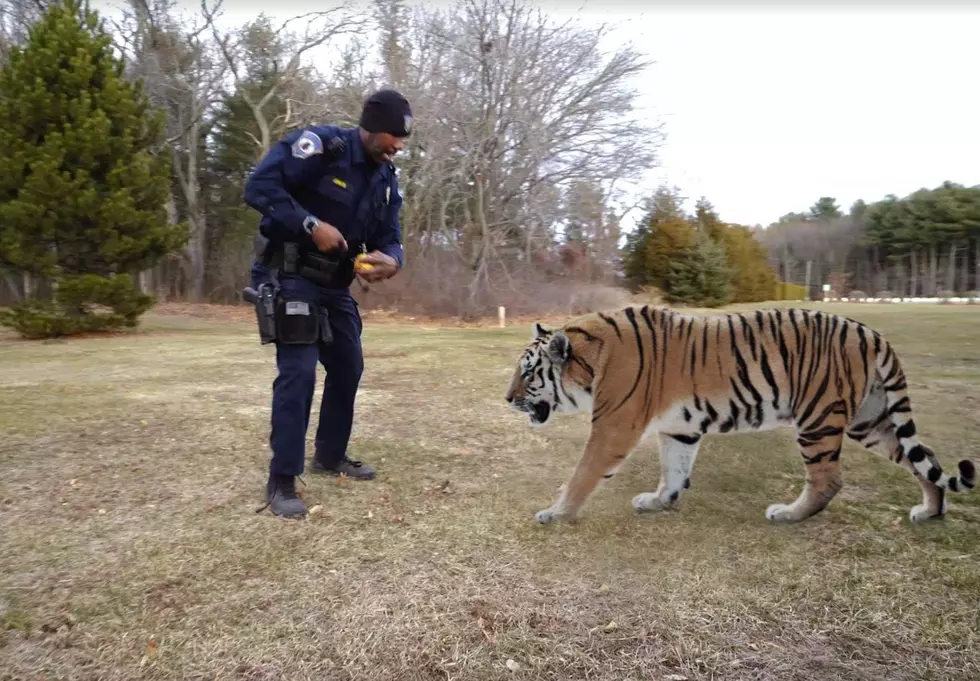 Police in Connecticut Play Fantastic April Fools Joke With a Tiger
Manchester Police Department
With tigers seemingly being all the rage these days, especially if you're Carole Baskin, one Connecticut police department wanted to capitalize on the moment and April Fool's Day was the perfect opportunity.
The Manchester Police Department took to social media on Wednesday (April 1) with a tongue-in-cheek announcement that they were excited to welcome a new addition to the agency's K-9 unit. Only this time, it wasn't a canine at all -- it was a cat. A humongous cat.
In the "official" press release, the MPD introduced Saber, a Bengal-like tiger bred in the United States, who had been training to become a police officer under the tutelage of K-9 handler Officer Rob Johnson for the past six months.
The elaborate prank even went so far as to explain Saber's likely lineage as it relates to specific tiger breeds, the fact that the female big cat was acquired through a federal grant and exactly how much it costs to feed and train the officer-to-be.
Because the Manchester police did such an awesome job paying attention to detail with the April Fool's joke, I'll let you take a look at the "press release" for yourself rather than explain it further:
Huge round of applause to the Manchester Police Department for putting together such an awesome April Fool's Day prank, especially in the midst of protecting the community throughout all that is currently going on in our society. A job well done.
Enter your number to get our free mobile app
The Funniest Coronavirus Memes & Tweets That Will Get Us All Through This