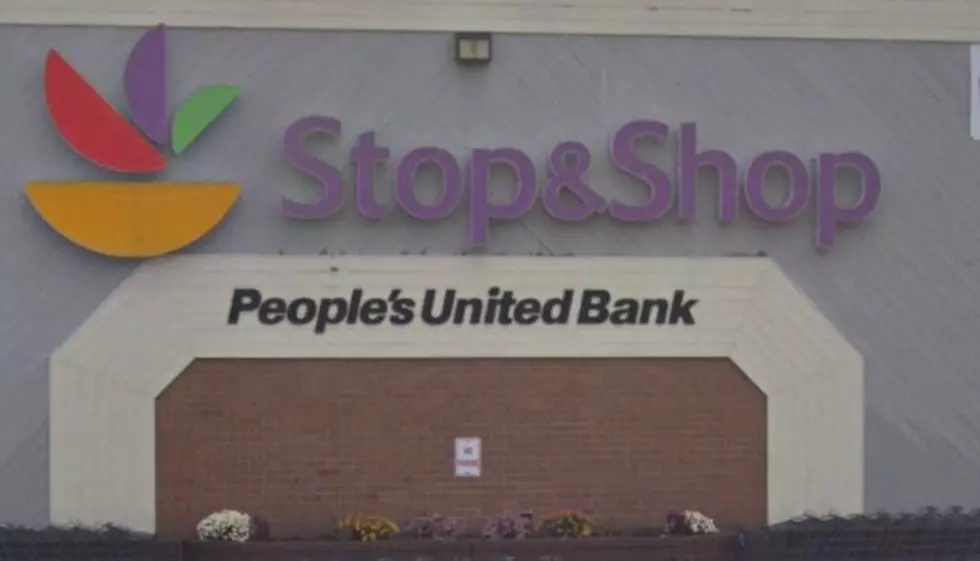 People's United Bank Announce Departure of Stop & Shop Branches in Connecticut + New York
google maps image
People's United Bank will not be renewing their in-store contract with Stop & Shop Supermarkets in Connecticut and New York.
In a cost cutting measure, People's United Bank announced late last week that they will be closing their in-store branch offices in all Stop & Shop Supermarkets in Connecticut and New York.
So how will this effect you? According to a press release sent out by the company, Jack Barnes, the Chairman and Chief Executive Officer explained what's going on:
Recent acquisitions have allowed us to optimize our branch footprint and as a result, our Stop & Shop branch distribution closely mirrors that of our traditional branches. Customers will maintain nearly the same access to a nearby traditional branch, augmented by our digital banking channels where they can conduct many of the same transactions as they would in a branch 24 hours a day. Our focus remains on personalized relationships and balancing the needs of our customers,. That will not change.
Now don't panic yet if that's where you do your banking. People's United officials sent out a letter to their many customers telling them that there will be no immediate impact because the supermarket branches will not be closing right away, the shut down will take place over several years. Here's what a portion of the letter had to say:
We will provide a minimum of 90 days' notice prior to the branch closure. Once the exit is complete, we will further evaluate our presence in those regions where access to a near-by branch may be impacted.
The shut down will affect 140 Stop & Shop branch locations, there are 84 in Connecticut and 56 in New York State.
Enter your number to get our free mobile app
Here are 50 of your favorite retail chains that no longer exist.