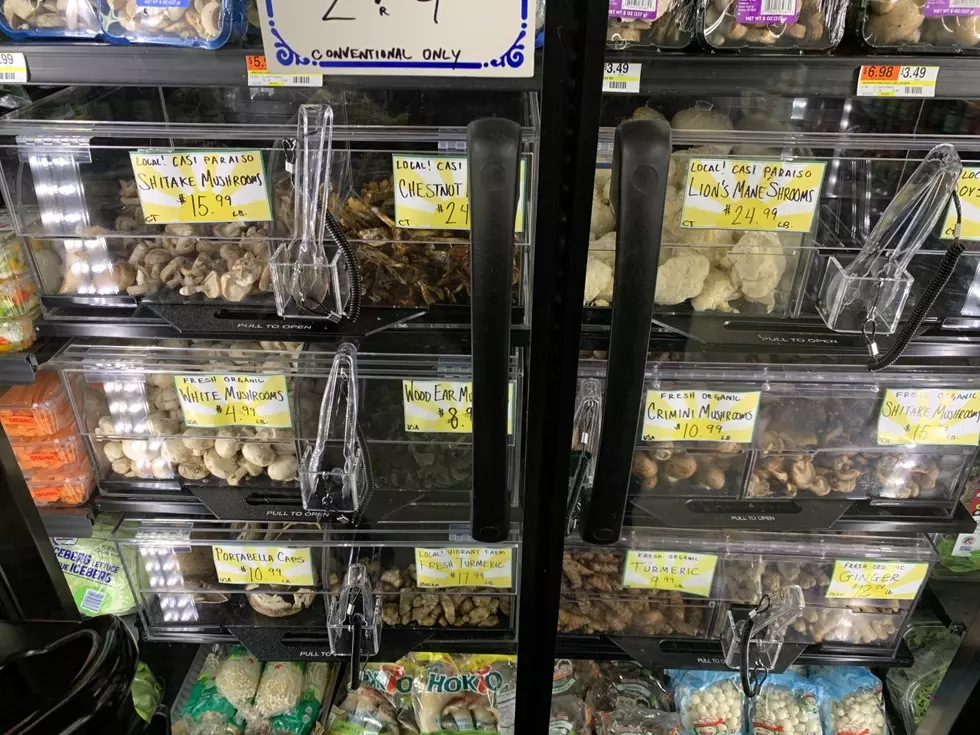 One of The Best Selection of Mushrooms in Connecticut? Bantam
Photo by Large Dave
There's a fungus among us, and I love it. Mushrooms that is. I know everyone has been Googling Cordyceps over the last few weeks, and the fear of fungi is starting to spread as The Last of Us takes over pop culture, but damn they're good.
Go into the average grocery store here in Connecticut, and you'll probably find whole and sliced white button mushrooms, and maybe some portabellas, if you're lucky. Shiitake? Good luck finding it. Lion's Mane? Never.
I found the motherload of mushrooms on my way home yesterday in Bantam at The Market CT. The Market CT has struck up a business deal with Casi Paraiso Organics, a local indoor vertical farm that recently announced that they were moving into a 3,000 square foot space in my hometown of Torrington. I saw a social media post that the owner of Casi Paraiso put up in a Torrington group, and I had planned on reaching out to inquire about their products. According to their info, Casi Paraiso Organics is going to grow over 35 varieties of microgreens, and over 10 varieties of gourmet mushrooms.
Well, these products are already on sale at The Market CT, and I was pleasantly surprised when I saw the display that you see in the photograph above. Fresh wood ear mushrooms? In a Connecticut grocery store? Yep. There are at least 10-15 varieties of fresh mushrooms available for purchase right now.
I love it when a business collaboration give me access to a product that was previously unattainable, it's even more satisfying that this is local.
202 Commuters, How Many of These Landmarks Can You Identify?
I commute along Rt. 202 between Torrington and Brookfield, and I notice things, you too? Can you identify these 5 landmarks?
New Haven, Connecticut Named One of 52 Places to See in the World
Two Connecticut Floating Tiki Bar Excursions You Should Book ASAP