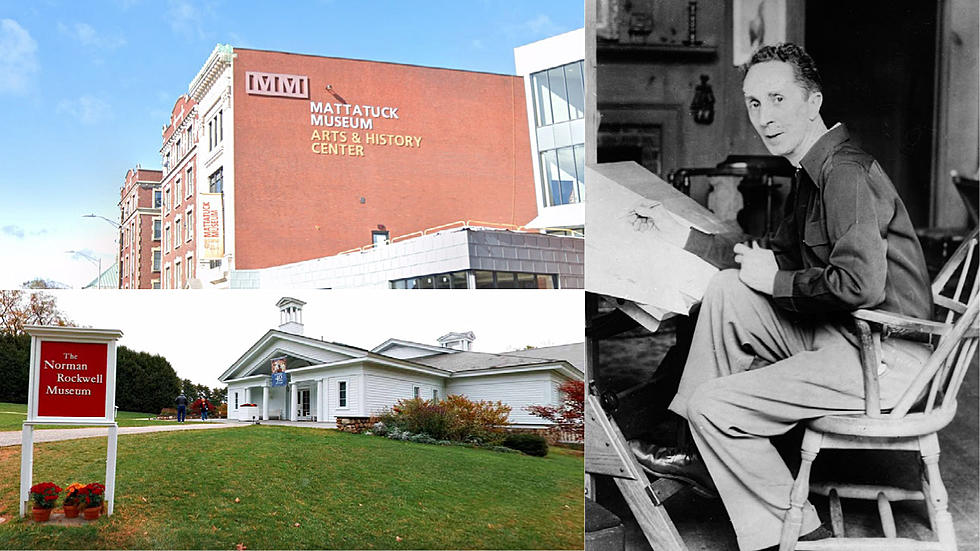 Norman Rockwell's Creative Process Explored at Waterbury Museum
Getty Images/Google
I love the sweet, understated work of Norman Rockwell, one of the most famous American painters and illustrators of the 1900's. My grandparents had so many old copies of The Saturday Evening Post in our attic, and I loved going up there to dust off another stack to catch a glimpse of what American life was like in the early 1900's when my grandparents were children themselves. The process that Rockwell used to capture these special moments is explored in a current exhibition in Waterbury at the Mattatuck Museum.
I've been to the Norman Rockwell Museum, which is located in the beautiful Berkshires of Massachusetts in Stockbridge. It's a really nice drive up Rt. 7 to get there from here in Connecticut, but from now until January 16, 2022, the Mattatuck Museum in Waterbury is featuring over 70 original Rockwell paintings, photos, and tear sheets in an exhibition called Norman Rockwell: Behind the Camera.
According to Mattmuseum.org, the exhibition features pieces that offer insight into how Rockwell chose to create his unique composites and the finished works. Norman Rockwell: Behind the Camera has been organized by the Rockwell Museum in Stockbridge, in collaboration with guest curator Ron Schick. On Saturday, November 27, 2021, you can join a Museum Educator for a special tour of the exhibit at 1, and 1:30 PM. These guided tours will provide a deeper dive into Norman Rockwell: Behind the Camera, and visitors to the Matt are invited to stop in and join the tours without pre-registration.
Do You Really Want To Have Fun in Waterbury? Try These 5 Places
It's easy to point someone to the places that everyone knows about, but here's my choices for a truly fun day in my hometown.
Danbury Area Residents Share Stunning Fall Sunset Photos for 2021
What is easier than driving all over the Danbury area collecting photos at sunset? Delegating that task, that is exactly what I did recently. I asked our Ethan and Lou Radio Show (I-95) listeners to submit the best photo they took of a 2021 fall sunset. I put the request out on our Facebook page and in an alert on the I-95 Rock Mobile app. These are some of the many submissions I got back and they are stunning looks at sunsets in the Greater-Danbury area.
This Gorgeous Connecticut Airbnb Is the Perfect Cottage for a 'European' Getaway