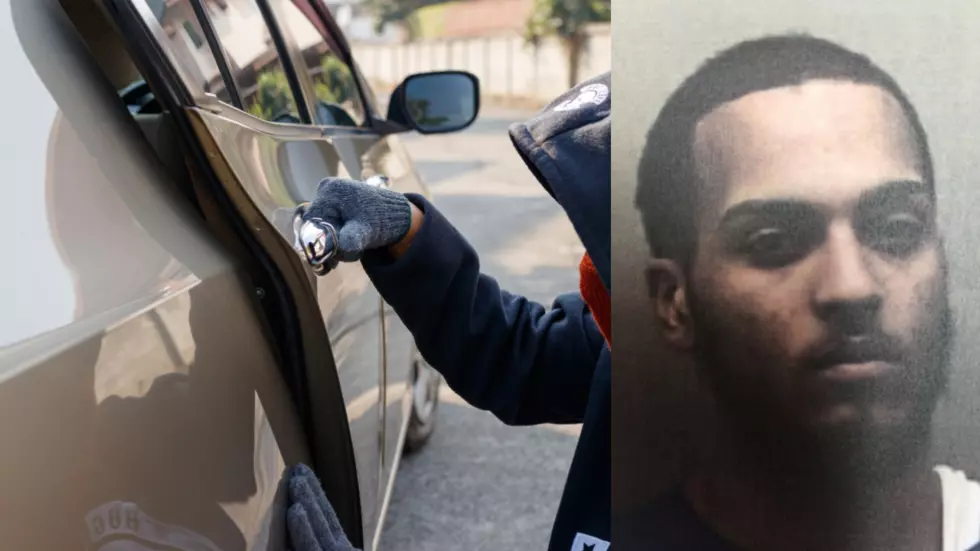 Newtown Police Investigate Several Break-Ins, Arrest Man on Outstanding Warrant
Newtown PD/Getty Images
Local police have taken to social media to issue a few important reminders amidst a number of car break-ins that has become quite a growing trend over the past couple of years.
It seems like there is a never ending amount of stories on a daily basis related to cars either being broken into or flat-out stolen in our area lately, and today is no different.
According to the Newtown Police Department, officers are investigating the latest car theft, which happened late Wednesday night/early Thursday morning at around 2:30 AM from the driveway of an Indian Hill Road home.
Police say the 2017 silver Honda CR-V had been left unlocked with the keys inside.
In a separate incident, Newtown officers arrested 22-year-old Kevin Santos on an outstanding arrest warrant stemming from a car theft that occurred on Walnut Tree Hill Road back in October of 2018. Santos has been charged with second degree larceny after his DNA was allegedly found inside the stolen car.
Rounding out the report from the Newtown Police Department, a third investigation revolved around of string of vehicle break-ins that reportedly happened during the day over the past few weeks. Police say the people responsible for these particular break-ins are part of an organized ring targeting the entire east coast. The suspects were reportedly arrested in New Jersey recently.
The NPD noted that "every stolen vehicle from Newtown every stolen vehicle from Newtown and the surrounding towns all had the keys in the vehicle." They remind residents to "Please remember to lock it, take your valuables, take your keys."
Enter your number to get our free mobile app