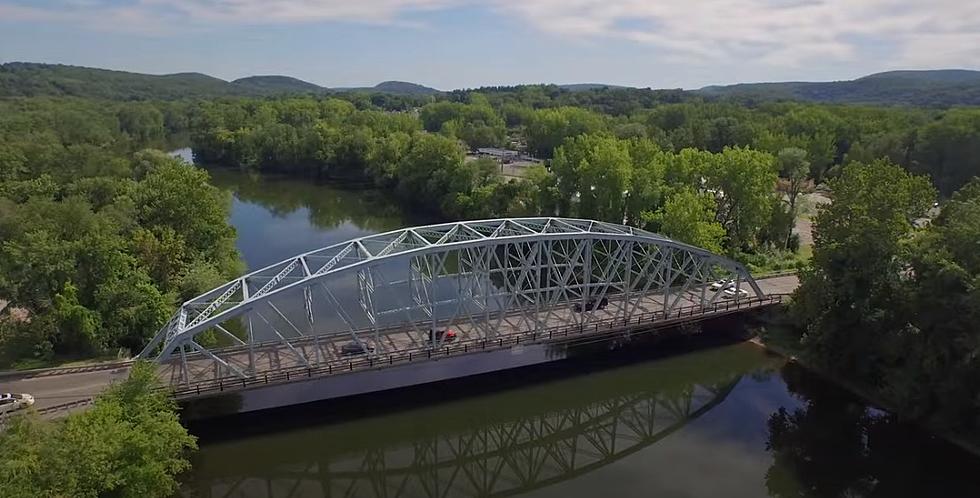 New Milford's Restaurant Week Arrives With Delicious Deals Fit for Every Budget
Youtube/Rothgarr
Restaurant Week is here New Milford!
All this week (3/13/23 - 3/27/23) eateries all over town are offering up deals that will fill your stomach without emptying your wallet. Most of the restaurants in town are offering some kind of savings, but a few of the deals will standout. According to New Milford Now "the majority of restaurants will offer special three-course meals (typically an appetizer, entrée and dessert) at a fixed price – $29, $37 or $45." 
I reached out to New Milford Mayor Pete Bass to gauge his enthusiasm for the the week and find out what his favorite participating restaurant is, this is how he responded:
"I am thrilled that we will be doing Restaurant Week again this year! Last year was our 2nd year and very successful. This year will be even better! As for favorite restaurant- I like them all:). And look forward to eating out a lot for restaurant week! "
That dude loves exclaiming.
Here are some of the participating New Milford hot spots:
All Aboard Pizza - 14 Railroad Street
The Abbey - 132 Danbury Road
Bravo NY Pizza - 358 Danbury Road
Good Eats Restaurant & Bar - 300 Kent Road
Mommas Tacos - 17 Church Street
Scooters Bar & Grill - 507 Danbury Road
Lucia Ristorante - 51 Bank Street
Theo's Downtown Diner - 14 Railroad Street
Colosseo Ristorante - 38 Park Lane
Zaragoza - 31 Bank Street
Salina's Restaurant - 551 Kent Road
The Iron Rail - 10 Railroad Street
Tandoori Flames - 471 Danbury Road
Greca Mediterranean Kitchen & Bar - 1 Kent Road
La Piccolina - 27 Main Street
ATTENTION PARENTS LOOKING FOR A NIGHT OUT: The New Milford Youth Agency's Parents' Night Out, Restaurant Edition event will be helpful. Children in grades K-8 are invited for activities, pizza and drinks March 21 and 23 from 5:30 to 7:30 p.m., giving parents time to go out for dinner while the kids have fun at The Maxx on Railroad Street. The cost is $10. To register in advance, visit nmyouthagency.com.
We spoke to New Milford Mayor Pete Bass on Thursday (3/9/23) about restaurant week, listen below.
Want more New Milford News? Check out the Ethan, Lou & Large Dave Podcast on Apple and Spotify.
Drone Captures Crystal Clear Images of Brookfield From High Above
While cruising Youtube recently I found a video that captured my attention, drone footage from high above Brookfield, CT. The video happened to be of a section of Brookfield right above the radio station I've been worked at for 21 years, I-95.
Look Inside Rarely Seen Corners of Brewster
There is an area in Brewster, NY where US 202, Lower Mine Road, the Croton River, the train tracks and a reservoir all converge. This is a look inside the rarely seen corners of Brewster AKA the Town of Southeast.