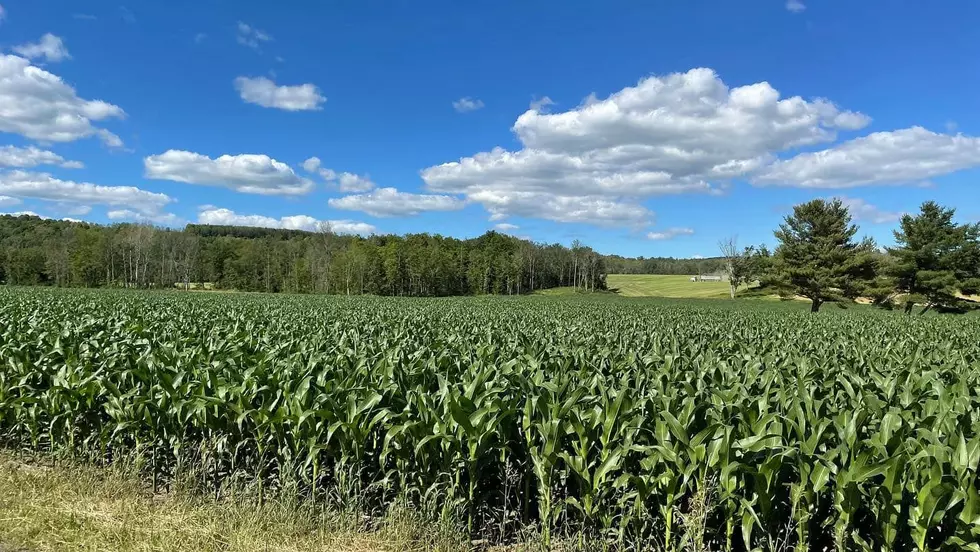 My New York Vacation Supports Study Findings That the Empire State is the Best for Road Trips
Lou Milano
"I need a break." Those were the exhausted words I shared with my wife a few months ago.
I've been pushing myself to the wall at work, and at home. I put a lot of pressure on myself to be a better employee, a better husband, a better Dad and eventually I reach my burnout point. We needed a vacation, but where?
Erica and I needed something relaxing, something that could truly help us reset. Immediately we ruled out Disney, any kind of resort and air travel. The cost of trips like that were not realistic right now, and they did not sound relaxing, on paper.
About a month ago, we'd gone to the Watkins Glen, NY area to visit some of my wife Erica's family. It was a weekend thing for the two of us, and our daughter Vida. It was a good time but the stay was far too short.
We decided to go back to upstate New York, and extend the stay a bit. I was going to rely on Erica's frugal nature to make this trip affordable for us and our four children. She came through in a big way, and mapped out a four day-three night stay. We stayed in Burdett, NY at a beautiful place called "The Lodge at Grist Iron Brewing Co."
We would drive there in the minivan like a true Griswold family adventure. We planned to go hiking at Watkins Glen State Park, and a day on one of the Finger Lakes but that is all we knew for sure. The rest of the activities would be planned as we went along.
What came of it, was one of the most rewarding experiences of my life. We made lifelong memories in a place that everyone needs to see. The timing of this trip was interesting because we'd just read a study that said New York was the #1 road trip state in America.
We talked about that study on the ride up, debating whether it sounded right. There are a lot of wonderful places to see on the road, in America, why was New York the best? I can't quantify it, there is no point value I can assign to what we'd experienced but when the trip was done, I completely agreed with the findings of the Wallet Hub study. New York is the best state for road trips in my opinion.
These are some of the many images I captured while my family and I were away.
My New York Vacation Supports Study Findings That the Empire State is the Best for Road Trips
Wallet Hub
recently released study findings on the best road-trip states in America, and New York was found to be #1 overall. The timing of the study was great for me because we were headed on a road trip in New York. I've traveled extensively up and down the east coast but it's been a long time since I took a road trip in the Empire State. We took a trip to the Watkins Glen, Finger Lakes area of New York. We enjoyed vineyards, wineries, breweries, hiking and kayaking, and we did it all in just four days. While on this trip I learned that the Wallet Hub study was right on. The array of experiences, the dramatic landscapes and the hospitality of these small towns all added up to the most enjoyable short vacation my family has ever been on. We visited Watkins Glen, Burdett, Hector and Owego, NY among others, and I strongly recommend emulating my trip.
When we left, I decided I was going to go into ultra full tourist mode. I was going to be really obnoxious about taking pictures. I didn't want any of these memories to fade. Three of my four kids are at an age that this would be a foundational life-memory. I wanted to document as many of these moments as possible. Not only that but I thought we could have some fun with social media. Below are some of the new media games we played.
We even pretended like my wife does all of the work on vacation.
We took walks.
View this post on Instagram
This was the best trip of my life, I really got to enjoy my family and when it was all said and done, I was relaxed. Now, the trick is, how do I get back to work? How do I switch my mentality back to being a task master?
View this post on Instagram
I guess I'll just have to will it.
Are you kidding me with this lady? Beautiful.
Someone had too much fun in the dirt.
All Along the Posh Tower, Glorious $15 Million Connecticut Estate Hits the Market
This home is not a home it's not an address, it's 3 full addresses in a gated community, that sits inside a gated community. It's a playground, a trophy and a showpiece for anyone who can afford the price tag. Here's how I will do this; the top line will be what I'd say to you, if I was the realtor, and the bottom line will be wiseass commentary for my own sick amusement.
A Curious Excursion in an Underground Brookfield Tunnel
Recently, I was having a discussion with a friend of mine, I told this person I'd accessed some caves and tunnels in my hometown of Brewster, NY which is just over the NY/CT State Line. He knows how much I love local history, and saw how excited I was about this journey. He told me there was an area of Brookfield, CT that I needed to see, one that most residents have never seen. He told me about a tunnel, one that was not far away from where we were sitting. I made note of the conversation and bookmarked the destination for a future trip.
100 Diverse Danbury Eateries to Keep Your Taste Buds Busy
It's a lot to take in, Danbury has well over one hundred places to eat, these just happen to be the 100 Hat City spots that I can remember from the top of my head.
NOTE: There is a link in the description box to each businesses' menu or website.