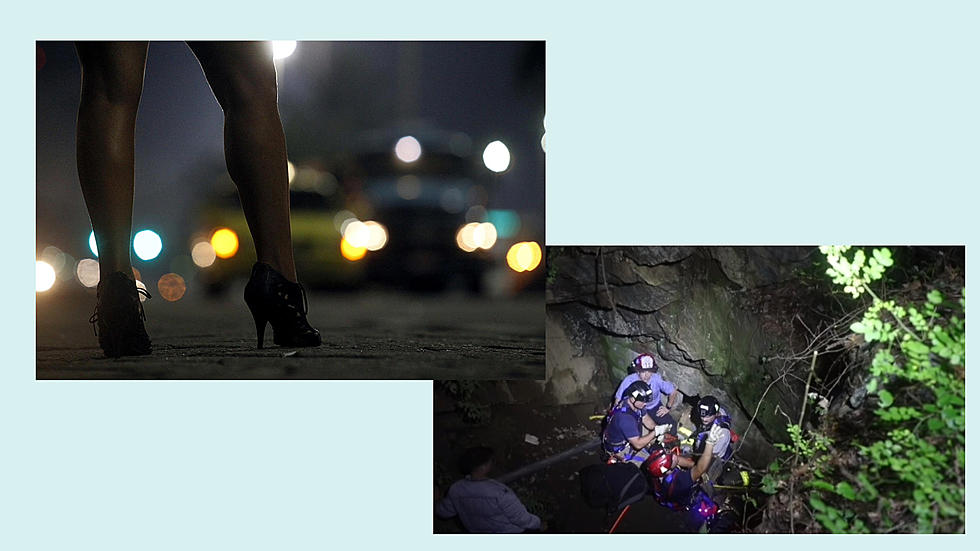 Mine Shaft Rescue and a Prostitution Ring? Brewster Had a Big Week
Getty Images/Brewster Fire Department Facebook
I grew up in Brewster so I know a thing or two about the town.
The past few days has to go down as the biggest news week in the town's history. So much happened and it was all headline news.
Mine Shaft Rescue 
According to CBS New York a man became trapped in a Brewster mine shaft on Sunday (9/17/23). Multiple reports say the unnamed man was stuck in the mine for 7 hours before the Brewster Fire Department rescued him. The Fire Department was also able to document the dramatic rescue.
The man's four explorer friends tried to rescue him but eventually realized they needed help and called the authorities. According to the Patch:
Firefighters under the direction of Capt. Christopher Frank traversed the steep, dark terrain to reach the hole that the explorers climbed into. Firefighters Pete Segreti and Keith Rusinko were lowered into the mine to begin the extrication process. A high-angle rope rescue operation was set up to remove the man, who was uninjured. Shortly after midnight he was removed from the mine and reunited with his friends.
Prostitution Ring Busted 
According to the Patch, two individuals from Putnam Valley have been accused of running a prostitution in Brewster and beyond. Hong Ru Lin and Kena Zhao are said to have run massage parlors that "exploited countless women and repeatedly violated U.S. laws." This is the second time there's been an allegation of prostitution ring in Brewster in the last two years.
Keep in mind these two massive stories hit the news the same day (9/18/23). This begs the question, what the hell is going on in Brewster? We used to invent drama, bend the truth and borrow activities from other communities just to have something to do in Brewster. This is what happens when I leave and move to Danbury. I turn my back for two seconds and there's hookers and spelunking in town?
I'll tell you what is really upsetting, these stories took shine away from my Brewster article titled : "Where Would Brewster People Go Party in the 90's?" Yeah, normally I hit Brewster with a funny nostalgia piece and the whole town goes wild but this time I was competing with sex and human survival.
We talked about the Brewster Prostitution indictments on the Tuesday (9/19/23) edition of the I-95 Morning Show, listen below.
Check out the Ethan, Lou & Large Dave Podcast on Apple and Spotify
Hey Brewster, pull it together or I'm moving back and running s---!
Parting Notes:
Congratulations to the Brewster Fire Department on their brave rescue!
I'm glad to hear the mine shaft explorer was uninjured.
I'm delighted to learn human trafficking is being snuffed out by the FBI.
Shout out to everyone in Brewster, thoughts and prayers, good vibes headed your way,
YEAH BEARS!
Vacant Putnam Lake Properties
Putnam Lake is a Hamlet of the Town of Patterson In Putnam County, NY. Originally, the community was a vacation getaway for city folks who wanted Lake property in the country. Today, it's not any kind of weekend or destination getaway but a great place to live, I would know, I grew up there. Like any small town, Putnam Lake, NY has its setbacks. It's difficult to open any business and even harder to keep the doors open. These are some of the long vacant commercial properties of "The Lake."
Look Inside Rarely Seen Corners of Brewster
There is an area in Brewster, NY where US 202, Lower Mine Road, the Croton River, the train tracks and a reservoir all converge. This is a look inside the rarely seen corners of Brewster AKA the Town of Southeast.