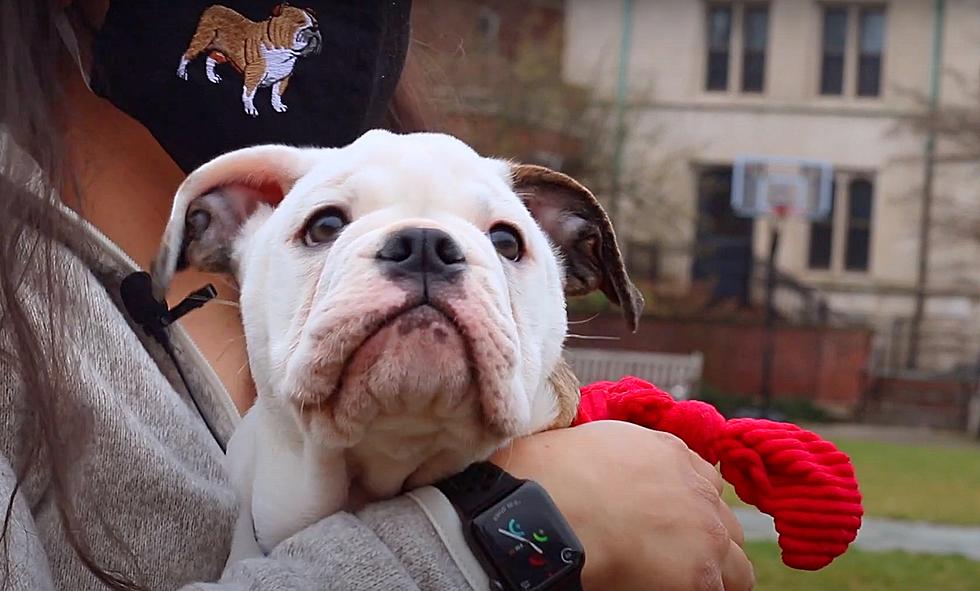 Meet Yale University's Newest Mascot, Bulldog Handsome Dan XIX
Handsome Dan XIX - YouTube Video
Meet Yale Unversity's latest and 19th mascot, the English Bulldog, Handsome Dan XIX. Just one look at this cute bull doggy face, and I was in love. When his owner was born on January 2, 2021, HD was named Kingman before he was named Yale's new mascot.
According to news.yale.edu, a bulldog has represented Yale since 1890 and became the first live animal collegiate mascot. Kassandra "Kassie" Haro '18 of the Yale Visitor Center staff will take on the duties of HD's handler. She'll care for, train, and socialize him, coordinate and attend his public appearances, and manage his digital presence.
Eighteen different bulldogs have held the Yale mascot title. Handsome Dan appears at university fundraisers and is one of the most visible and engaged members of the Yale community. The following YouTube video captured HD in March 2021 when he was still a pup.
Yale's Mascot - Handsome Dan XIX
RANKED: Here Are the 63 Smartest Dog Breeds
Does your loyal pup's breed make the list? Read on to see if you'll be bragging to the neighbors about your dog's intellectual prowess the next time you take your fur baby out for a walk. Don't worry: Even if your dog's breed doesn't land on the list, that doesn't mean he's not a good boy--some traits simply can't be measured.
LOOK: The least obedient dog breeds