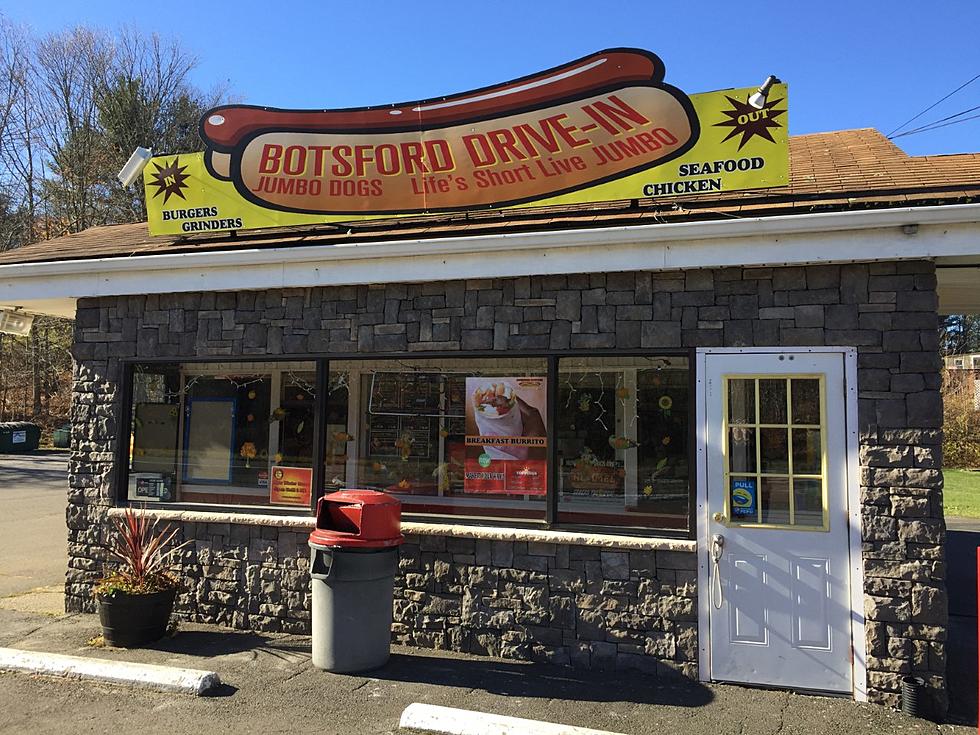 Looking Back at the Beloved Newtown Botsford Drive-In
Photo by Large "Jumbo" Dave
I drove down Rt. 25 (South Main St.) in Newtown today, and I had such a flashback to the Botsford Drive-In when I went past their old location, which is now a Patty's Pantry.
The legendary Newtown landmark closed it's doors for good on November 30, 2019 after over 40 years in business. Botsford Drive-In's jumbo hot dogs, whole belly clams, and beer battered shrimp were my go-to meals when I stopped by. The walk-up windows were always busy on warm spring and summer days.
One of my friends Sara, whom I worked with here at the radio station, was a long time employee at Botsford. She had a really crappy vehicle that seemed to break down more often than it ran, so I gave her a ride to work a couple of times. Let me tell you from experience, the first batch of whole belly clams out of the fryer those mornings were some of the best that I've ever had. And the hot dogs, oh the hot dogs.
Even though it's only been just over two years, it's nice to walk down memory lane -
Looking Back At The Beloved Botsford Drive-In
I was just looking back at some of my old photos and found a few of the Botsford Drive-In. I thought you might enjoy a reminder of how it was
Raging Blaze Leaves Well-Known Newtown Building in Shambles
A devastating structure fire has left one of the local area's most well-known establishments in complete wreckage after multiple departments joined together to battle the blaze.
The 6 Least Expensive Homes for Sale in Danbury
5 Extraordinary Breakfast Spots in Greater Danbury