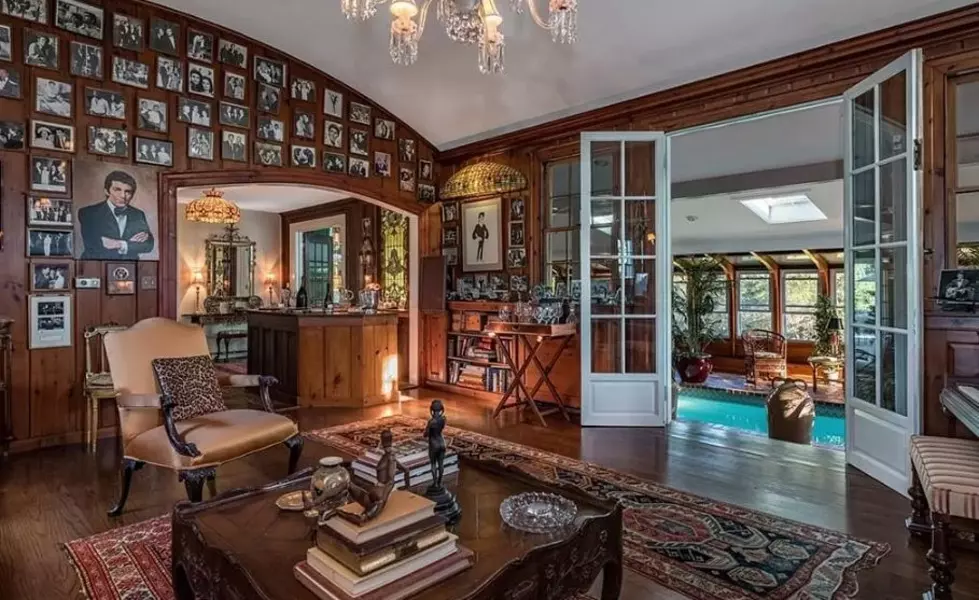 Look Inside the Connecticut Estate of the Legendary Sergio Franchi
Credit-William Pitt Sotheby's Int'l/Zillow
My grandmother loved Sergio Franchi, she was proud that he was a famous Italian-American entertainer that chose Connecticut as his home. Franchi purchased a 240-acre estate in Stonington, Connecticut in September 1979. I just saw today that if you have a dozen million dollars in your account, you could own it.
Franchi was described as one of Ed Sullivan's favorite guests, appearing dozens of times. He was a recording star, releasing over 25 albums in his career. One of the pioneers of traveling Las Vegas-style entertainment, Franchi entertained millions over his career. Franchi passed away in 1990, and his family listed the estate for sale just last year, in November 2021.
The now 201.4 acre 91 Sergio Franchi Drive in Stonington, Connecticut is listed by William Pitt Sotheby's int'l for $12.6 million dollars, let's take a look around.
Look Inside the Connecticut Estate of the Legendary Sergio Franchi
If you grew up in an Italian-American house like I did in the 1970's, I guarantee that your grandmother owned a Sergio Franchi album. Franchi's gorgeous 200+ acre estate, the largest residential property in the Stonington, Connecticut area, is on the market for $12.6 million. Have a look inside.
6 'Under the Radar' Restaurants in Connecticut You Must Try
7 of the Best Family Beaches in New England