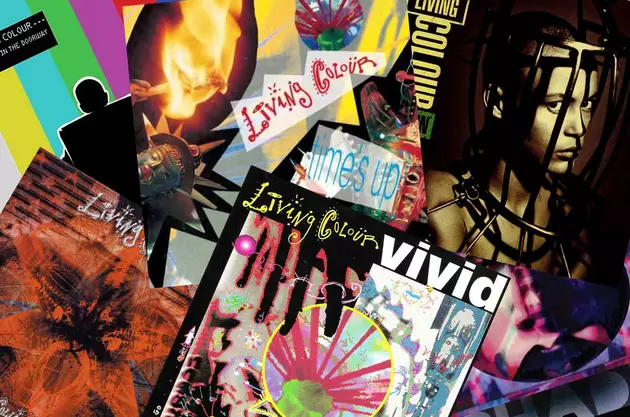 Living Colour Albums Ranked Worst to Best
There weren't many bands that looked and sounded like Living Colour when they released their debut album in 1988.
They played hard rock music with a biting metal undertone that was held up at the bottom by a rhythm section (drummer Will Calhoun and bassist Muzz Skillings) that dropped funk-inspired beats and time signatures into the songs. They had a singer (Corey Glover) who could swing to operatic heights. And they were anchored by a guitar player (Vernon Reid) who was the most inventive and exciting instrumentalist to come along in a decade (and who took his cues from two masters: Jimi Hendrix and Eddie Van Halen).
Plus, they were black. A rarity back in 1988, when rock bands were mostly white. (Not that things have changed all that much since then ... )
When their first album, Vivid, came out, there was a familiar name in the credits. Mick Jagger was an early fan of the band, and he helped to get Living Colour signed to a record label, co-produced the LP and sang and played harmonica on it.
But the album's success -- it climbed to No. 6, with some assistance from the single "Cult of Personality," which just missed the Top 10 -- was all its own. The hard rock, metal and funk came naturally. But so did the pieces of hip-hop that were dropped into the record and the punk elements that would surface more forcefully on 1990's follow-up, Time's Up.
After one more album in the '90s, the band took a break until 2003, when it reunited for more records into the '10s. So where to start with the group's catalog? Let our Living Color Albums Ranked Worst to Best below serve as your guide.