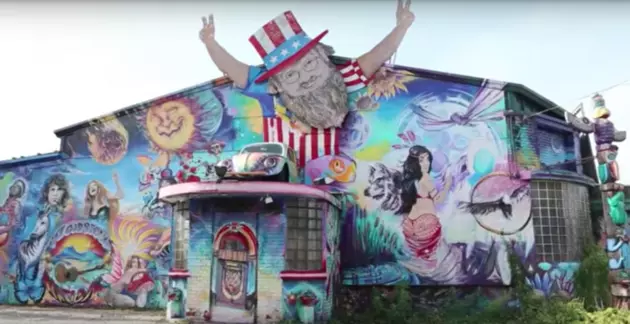 Legendary Connecticut Nostalgia Store Set to Close
Credit: Sandman Youtube Channel
I wish I could say this is fake news. Wild Bill's Nostalgia, which has been a mecca for out of the ordinary items and the 'World's Largest Jack in the Box and Bobble Head', is closing. This was just announced, about a year following the owner and founder's passing. Bill Ziegler established the landmark shop in 1983.
The store is like a giant flea market with just about anything collectible and unique you could dream of. For example, the bike from Pee Wee's Big Adventure, a disco ball from Studio 54, and much more, is what's housed there. It's the end result of 67 years of collecting cool stuff.
Driving by the store on Newfield Street, in Middletown, Connecticut, you can't help but notice the outside with all kinds of remarkable, colorful artwork. There's a giant head in front of the building, on top of the sign, which is the likeness of the founder, Bill, with an Uncle Sam hat on. His family just announced on Facebook that they're closing soon, and said: "Come down and get something special before it's all gone".
We wish it could be turned into a museum and stay open. Visit the website and reminisce with me, or better yet take a trip there and see it in person.
What Happened When Ethan and Lou Found a Snake IN the Radio Station?
What Do Ethan and Lou Know About Today's Pop Culture?: