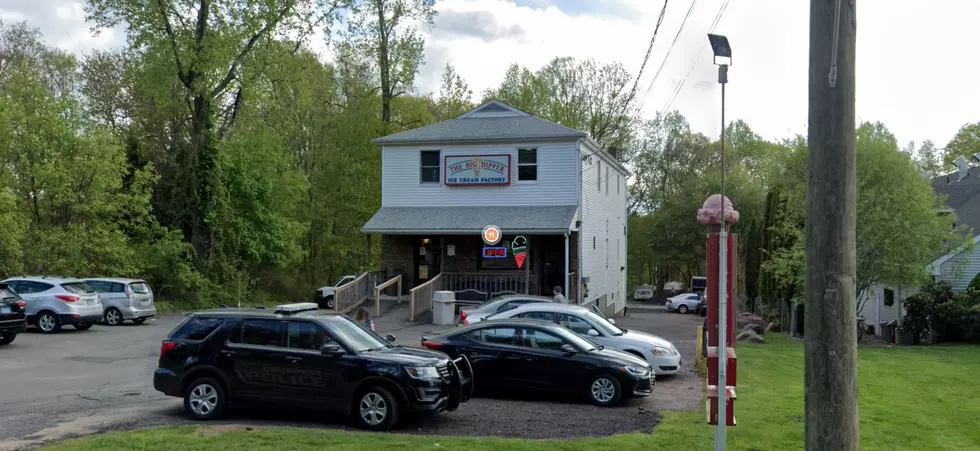 LaBonne's to Release 4 'Golden Tickets' to Prospect's Big Dipper Thursday
Google
I love Willy Wonka and the Chocolate Factory, anytime that I pass either the Gene Wilder or Johnny Depp versions of the film on TV, I have to stop and watch. Same goes for when I see a marketing effort involving a Golden Ticket, I just turn into an 8-year-old boy in my head, and I want one NOW.
Enter your number to get our free mobile app
Well, I guess I'm more of a Veruca than an 8-year-old boy, but, anyway, if you were at the LaBonne's Market grand opening celebration this weekend in Prospect, you had a chance to taste the latest ice cream collaboration between LaBonne's and Prospect's Big Dipper Ice Cream.
Earlier this year, the two local giants collaborated on LaBada Bing ice cream, and now they've unveiled their newest flavor - it's being called "Apple Crisp a LaBon". LaBonne's took to their social media to announce the flavor, and a special "Golden Ticket" contest.
Apple Crisp a LaBon is described as vanilla ice cream with spiced apples, granola crumble, and swirled with caramel. The new collaboration is coming out this Thursday, October 1, 2020, in all 4 LaBonne's Markets (Woodbury, Watertown, Prospect, and Salisbury).
But, as far as the the Golden Ticket Contest - four random containers of Apple Crisp a LaBon will contain a golden ticket, which will grant the recipient their own custom ice cream flavor conceived and made from scratch at The Big Dipper. Granted, it's not the physical ownership of an ice cream shop, or a supermarket, but, if you've ever dreamed of making a "Large Dave Vanilla and Strawberry peanut butter cup swirl", and who hasn't? Here's your chance.
Connecticut's Coolest Comic Book Stores