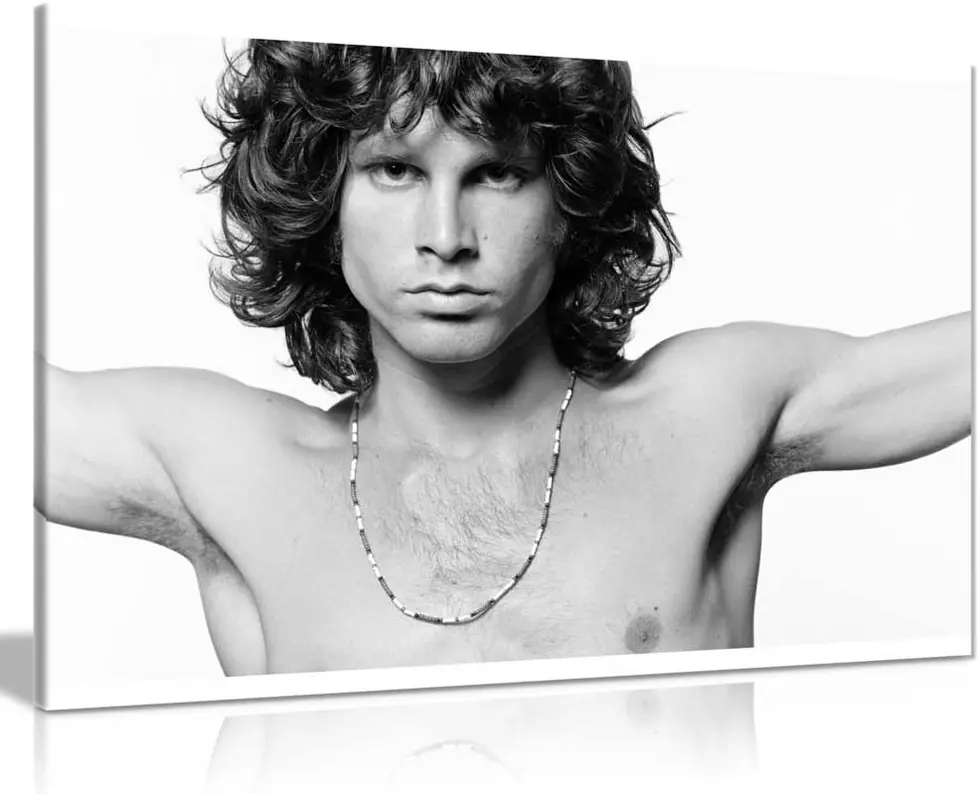 Jim Morrison Maced and Arrested in New Haven on This Date in 1967
Amazon Photo
On December 10, at the New Haven Arena, the Doors hung out backstage as their opening act finished their set. To pass the time, frontman Jim Morrison decided to make out with a fan in a backstage shower stall, according to todayincthistory.com. 
Door's keyboardist, Ray Manzarek, said that a police officer was providing security backstage but apparently didn't recognize Morrison when he spotted the Door's lead singer locking lips with the female fan.
When the cop told them to knock it off and move on, Morrison told the cop to "eat it." The cop then pulled out a can of Mace and warned him again, but Morrison repeated, "eat it," again and was rewarded with a face full of pepper spray.
Enter your number to get our free mobile app
The show went on as scheduled, but Morrison was still enraged over the macing incident, so in the middle of 'Back Door Man,' he launched into a profanity-laced rant where he appeared to be quite drunk. Here is Door's keyboardist, Ray Manzarek, explaining exactly what went on that night in New Haven.
When Morrison spotted police officers in the rear of the venue, he began verbally taunting them, calling the officer who pepper-sprayed him earlier "a little blue man in a little blue hat" and "a little blue pig." The police officers had heard enough. They approached the stage and arrested Morrison in the middle of his diatribe.
On that evening of December 10, 1967, Jim Morrison was given the distinct 'privilege' of becoming the first rock musician to be arrested while performing onstage.
ALSO: PEEK INSIDE JON BON JOVI'S NEW $43 MILLION PALM BEACH MANSION