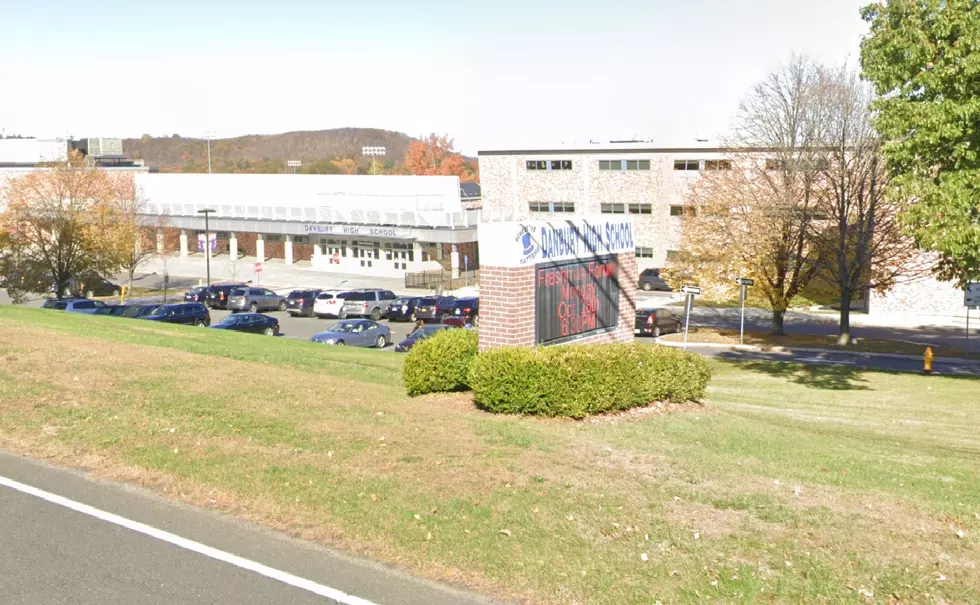 Danbury Schools Officially Closed Until 2021
Google Maps Image
Due to the steady increase of COVID-19 cases in the Danbury area, the Danbury Public Schools will not re-open until next year.
The Danbury School system is doing a preemptive strike in anticipation of more COVID-19 cases during December and January, and late last week, they have officially announced that all Danbury Public Schools will remain on distance learning until at least mid January of 2021.
As it stands now, Danbury is right behind Bridgeport and Meriden for having the most positive COVID-19 cases in the state. The city saw 118 new cases of the virus on Thursday, and at least 70 new cases on Friday, which are some of the highest numbers seen in the city since last spring.
Danbury Schools Superintendent, Dr. Sal Pascarella, is not taking any chances, and according to newstimes.com, sent a letter to parents to try and explain the city's decision:
We continue to work with our local health officials and our medical advisors to find a safe pathway for our students to begin in-person learning, however, the medical team has determined our current numbers of positive COVID-19 cases does not support bringing students in our schools in the hybrid model at this time. We know this decision creates a hardship on many of our families and we sincerely appreciate your understanding and patience during this extremely difficult time. Families needing child care could call 211, but please know that we are committed to the social emotional well-being of our students and the critical importance of returning them to in-person learning as soon as it is safe to do so.
Infectious disease specialists from Danbury Hospital and New Milford Hospital feel that it's important for the city and their residents to implement a plan like they did back in the summer months, one part of that plan was increasing testing, so the city of Danbury will be offering extra pop-up testing at Hayestown Elementary School every Saturday from 10 AM until 2 PM. You can visit the city of Danbury's COVID information site for normal testing times and dates.
Right now, the long term plan is to keep schools closed until mid January, and do whatever is possible to limit the spread of the virus.
Enter your number to get our free mobile app
20 Words and Phrases That Are So 2020