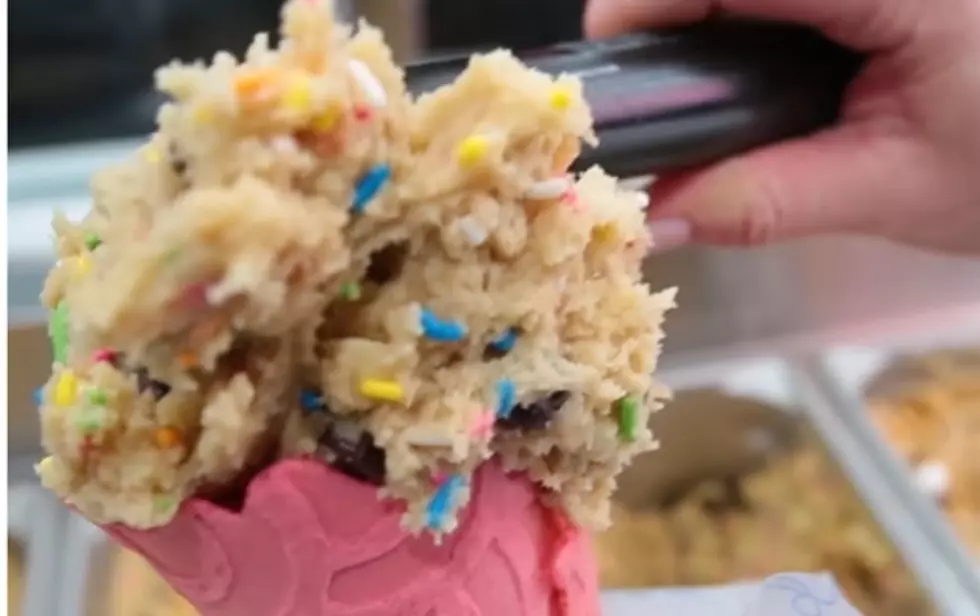 Dreams Come True in Danbury as Stew Leonard's Introduces Edible Cookie Dough in a Cone
Credit: INSIDER via YouTube
The world goes crazy as cookie dough in a cone becomes a reality at Stew Leonards.
Imagine this scenario -- you buy a package of cookie dough with all intents and purposes of actually baking cookies. How many times has the cookie dough disappeared before any cookies were actually formed?
Cookie dough is a guilty pleasure with many of us, but is it bad for you? According to an article in USA Today, it could be bad for you if the flour has not been heat treated.
If you're a cookie dough lover, good news! Stew Leonard's Edible Cookie Dough is made with heat treated flour and pasteurized eggs so you can eat as much as you'd like and not get a tummy ache. Stew's cookie dough will be available at all five locations beginning on March 11. It's sweet, it's lusciously creamy, and some folks would say addictive.
My advice? Cool it on making it an everyday thing, but what do I know? I'm already a senior chubster who has trouble with double stuffed oreos. Here's what edible cookie dough in a cone looks like. OMG!