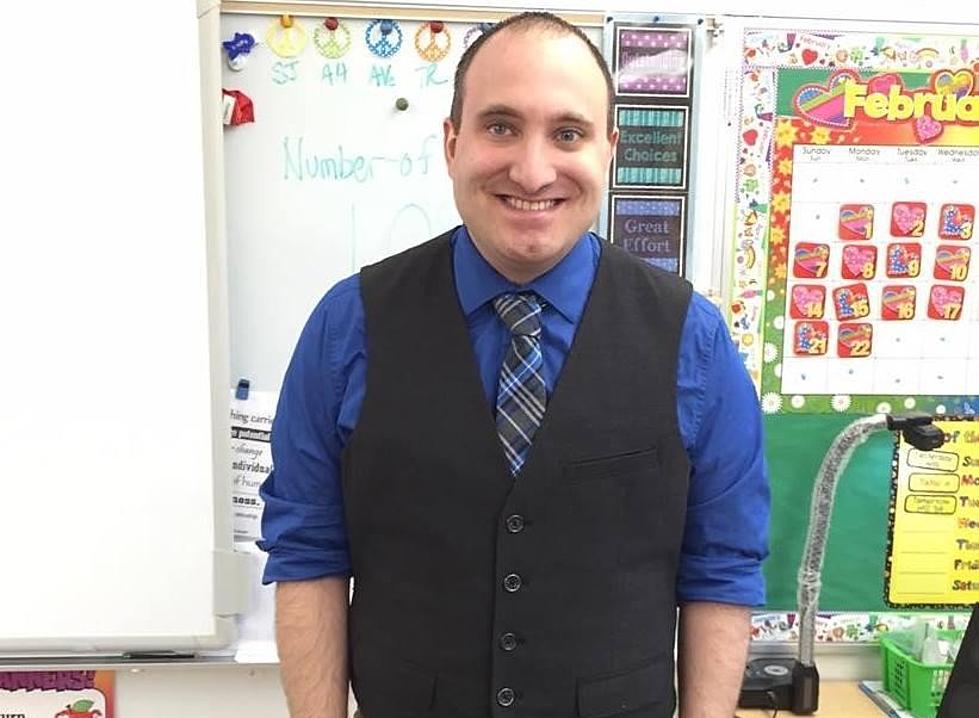 It All Adds Up For Danbury's Teacher Of The Year
Danbury Public School's facebook Image
Math doesn't come easy for most of us. But for one Danbury teacher, it all adds up to Teacher of the Year honors.
Matthew Calvanese has been teaching math at the Western Connecticut Academy for International Studies in Danbury since 2010 -- his motto: "math is for everyone".
Now his rapport and engagement with his students has led him to be recognized and  named Danbury Public School District's 2019-20 Teacher of the Year.
Danbury Superintendent Sal Pascarella told newstimes.com just what Mathew means to the Danbury community:
Calvanese is one of those teachers who brings out the best in our students by being approachable and making lessons practical. He has an excellent rapport with students and works tirelessly to make sure that he engages each child, which isn't always easy when there are 23 students in a classroom. His enthusiasm coupled with his knowledge of delivering curriculum is the key to student success.
Matthew is no stranger to Danbury. He earned his bachelor's degree in elementary education/psychology from Western Connecticut State University, a master's in educational leadership from Quinnipiac University and a sixth-year certificate also in educational leadership from the University of Connecticut.
In a Facebook post on the Danbury Public School's page, Calvanese talked about his teaching philosophy, his students, and why he choose to teach in Danbury.
I did my student-teaching in Danbury and I just really liked it, I like the diversity of the district and that everyone gets brought together. It's also important that kids get a good education regardless of their zip code and circumstances. The district offers a solid education. I like the magnet theme and focus. We talk about socially responsible global citizens. The world is wide open, and it's an amazing thing to have that awareness that students here share. Being chosen as Teacher of the Year is an honor for me, but it's also an honor for our school. The other teachers influenced me, and I have learned from them. It's a celebration of all our hard work and dedication.